A lovely lazy week spent pottering at home has been just the tonic for me, with the bonus of some hot and sunny weather to top it off nicely. I've done a lot of hooking, playing around with some ideas and patterns.
Some old favourites in a pink, purple and white colour scheme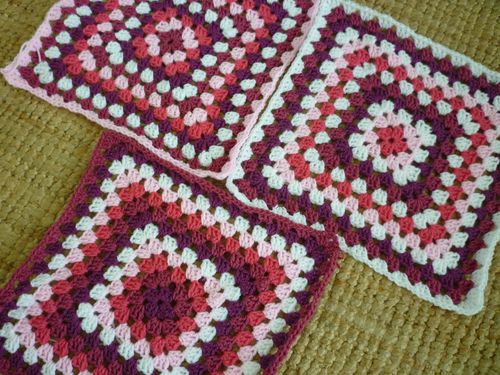 These are going to end up as a blanket, finishing soon, I hope.
Something for Christmas maybe, just thinking ahead!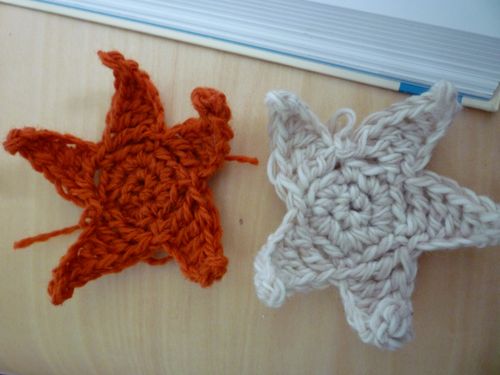 I have to block these as the ends of the points are not behaving, but I think they'll look great, a long garland of these in different colours would be very festive!
And last but not least, something pretty, in summery pinks and red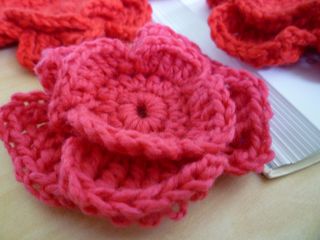 and raspberry and turquoise
I really love these flowers (pattern in Erika Knight's book Crochet Stitch motifs). It's an easy pattern to follow and they don't take long to make. As the weather is a bit changeable today, I'm staying put and will carry on making my pile of flowers grow a bit bigger!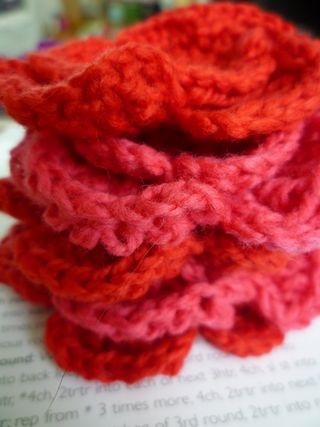 Happy weekend!