I've been working away making my nephew's multi-coloured blanket, a square here and there, but I got behind when I had to go on my travels for work and missed last weekend's birthday deadline. My nephew was very understanding and patient, he knows you can't hurry a good thing! So this weekend I had time for a final push...... this was the state of play on Friday.
After a Herculean effort,  all that joining up and starting an edging which just didn't work and had to be frogged, it is complete.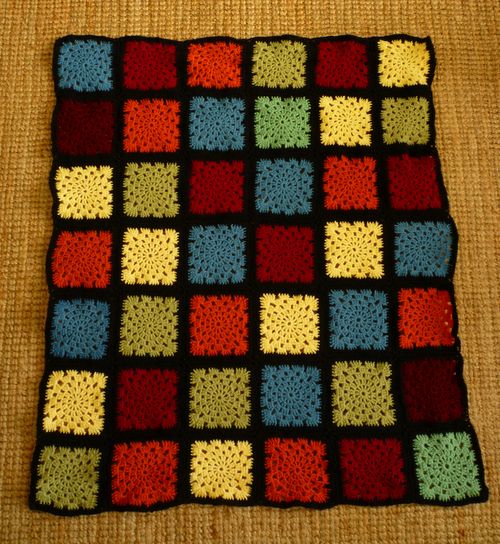 I'm really pleased with the end result - I wasn't sure about the colours when I began making this, but I have to hand it to my nephew, he has picked a winning combination and I have tried a palette which I wouldn't have done, but for his choices. He loves it too :-) 
The bright colours against the black edges put me in mind of stained glass, hence the inspiration for the name of this latest crochet creation......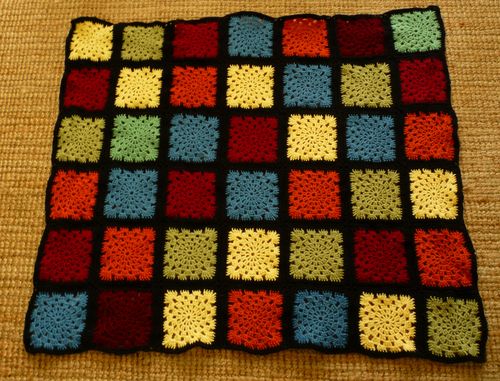 Tom's stained glass blanket!