Just in time for the cherry trees to be in full bloom, I have finished my African flowers with a Japanese twist cushion cover.
I really loved this pattern, it has a nice relaxing rhythm to it, and I enjoyed all the different variations of the colour combinations.......very pretty, in my opinion.
I made one side of African flowers, 18 hexagons in total and 4 half hexagons (very useful pattern to be found here, and a big thank you to Anne at Andamento for providing me with the link to this) and the other side is a large granny square in the same colours.
I couldn't find any buttons to match the colours, so I decided to try a tie fastening, just 2 colours chained together and crocheted onto the hexagon edging.
I think the little bows look pretty and they seem more secure than a button fastening, so after a great deal of hesitation and procrastination on my part, I think it was the right way to go.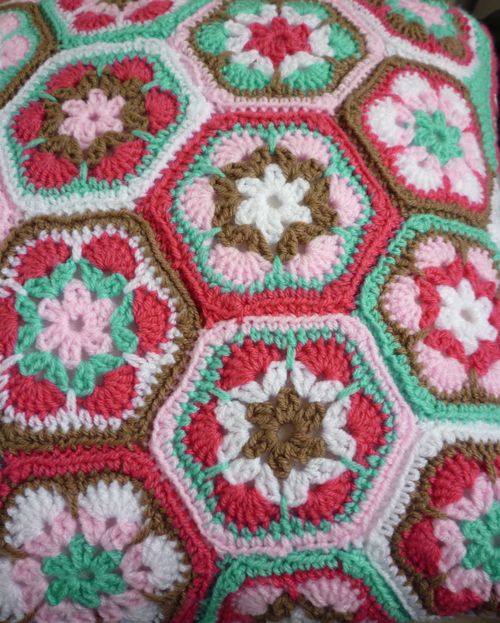 Now I am hooked on these, so I've started making some more in a different colour scheme.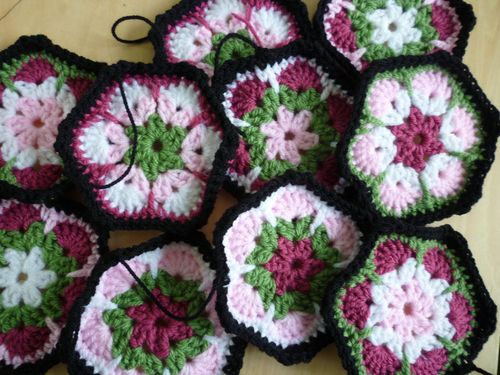 I hope your Easter weekend has been fantastic!
.