Remember those bright yellow/orange/pink African flowers I was crocheting a few weeks ago? They have turned into something I'd not thought of making before, but the end product is really lovely and useful too!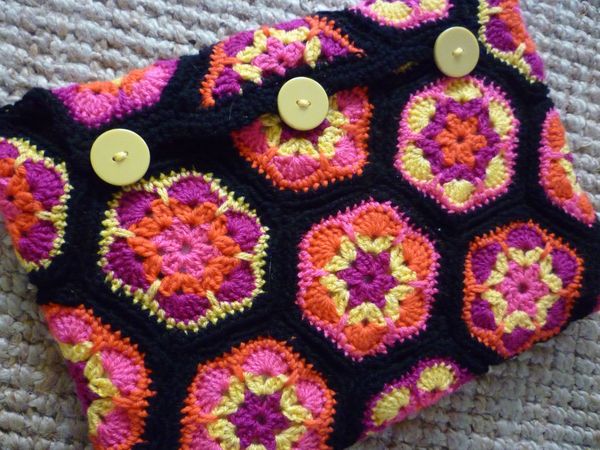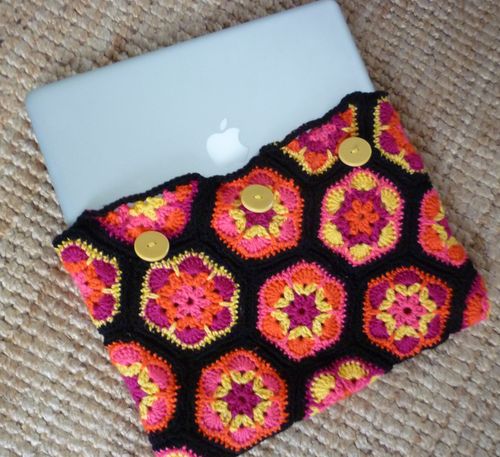 I was sitting with my laptop next to the growing pile of these flowers and I had one of those eureka moments. A laptop sleeve is not what I'd had in mind when I started making them in this particular vibrant colour scheme, but once I'd had the idea, it came together really quickly and I think it looks just peachy. I used 21 hexagons and 3 half hexagons to make this cover for my 13 inch MacBook; the 2 corners are full hexagons folded in half to re-inforce the corners and give a little more padding. The buttons were requisitioned from an old cardigan which was headed for the charity shop. I thought they would echo the colour scheme and give it a retro feel.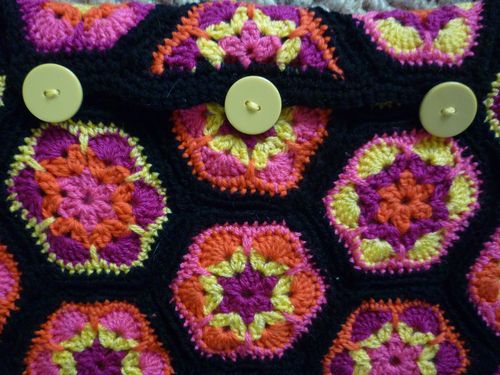 Here's the back view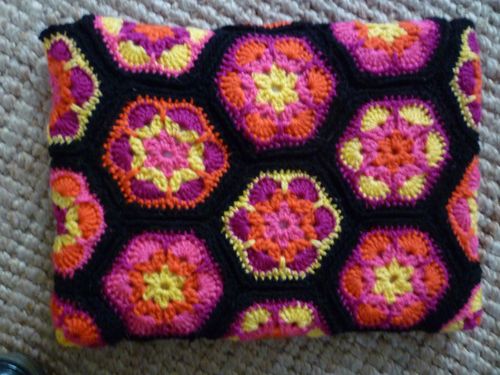 Just goes to show, computer accessories don't have to be drab and purely functional, they can be pretty and colourful too!!