1) My dad phones and says he has received a CD I bought him from Amazon which I understood he wouldn't get till the end of next week. I'm glad it got there quickly and in time for Christmas.
2) It's still soooooo cold here, but the trees are covered with glittering frost and the sun makes them sparkle  - you have to stop and stare, it really is magical (and thermal underwear makes it possible to gaze for more than a fleeting few seconds!)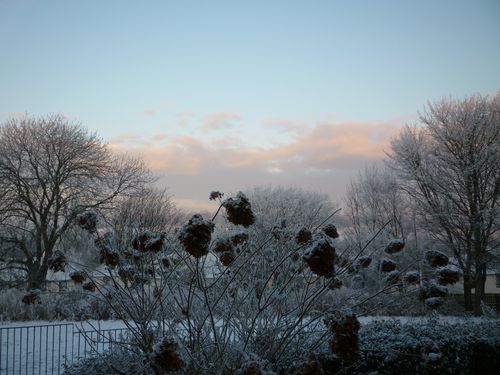 3) I am asked to play for the ballet - it is a piece I don't know well and I have never played before, but I take a leap into the dark and it's ok, very exciting and brilliant music :-)
Oh well, it is Christmas Eve. The state of play in this household is good - food prep well on course, the presents are wrapped, the cards are written, the wine is chilling; I'm ready for the big day.
MERRY CHRISTMAS EVERYONE!