Sometimes you come across something unusual which seems to have drawn inspiration from a variety of different sources  
Seen outside the smart new Grand Canal Theatre in Dublin...... big red knitting needles!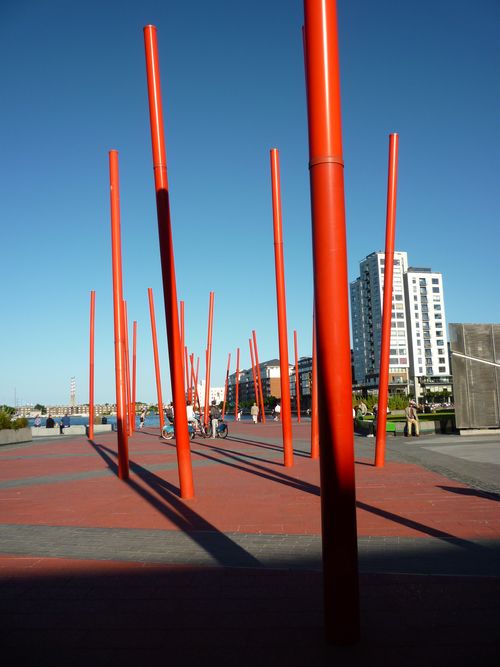 Chopsticks? Abandoned stilts?
They also remind me of Venice...... the theatre is right next to the canal after all.
And at night.....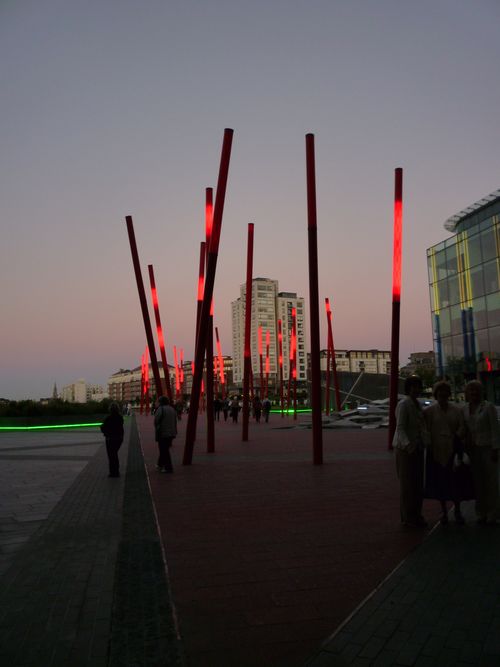 they light up.......may the force be with you?!