An interesting piece at the BBC about the growing trend towards 'make do and mend' and the increase in sewing machine sales since the recession.
Continuing my William Boyd theme, I found this article written by him in the Guardian, an A-Z of A how parks have inspired novelists.
I went to see 'Julie and Julia' and thoroughly enjoyed it, especially Meryl Streep and Stanley Tucci who were superb (Oscar-winning performances maybe?). If, like me, you have a little touch of the autumn blues, this film will cheer you up, I can vouch for that!
My new shoes; I bought these in purple, my favourite colour at the moment. They look lovely, are comfortable too, they make me a good 2" taller and I feel like the bees knees when I wear them! What more can you ask for in footwear?
A trip to the theatre last night to see this powerful production of  'The House of Bernarda Alba'. I wasn't sure if moving the setting to present-day Glasgow would work, but it did, very dramatically with some great performances from the all-female cast.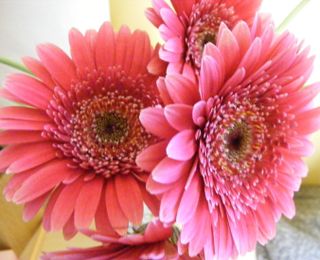 Hope you are having a good weekend!