I thought these photos will be a good way to summarise my November, because there's been a LOT of crcoheting going on this month.
I've made loads of there flower brooches recently; I sold a lot at one craft fair, sold not very many at another and quite a few have gone to good homes through Etsy and with my colleagues too. I thought I should take a photo of them all before they all disappear, and share  these lovely vibrant colours with you!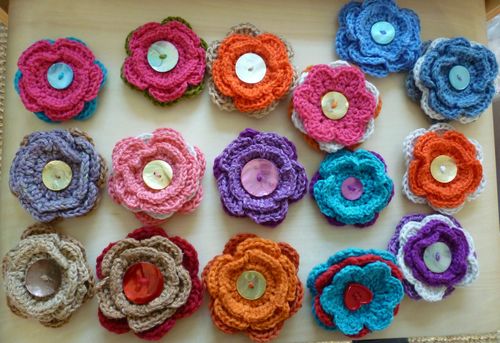 Poppies and roses too :-)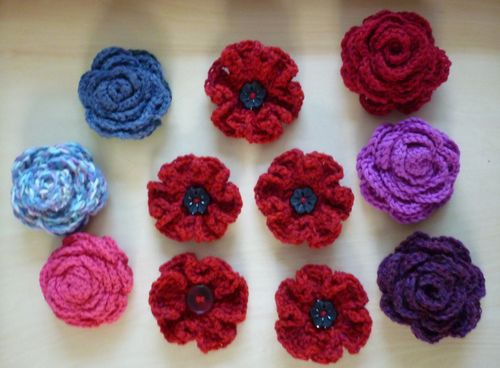 There are lots more makings to show you but I'll save them for tomorrow.
Happy Saturday!