I really can't get enough purple at the moment, I've been wearing purple garments, using purple wool in my makings, and these are my most recent acquisition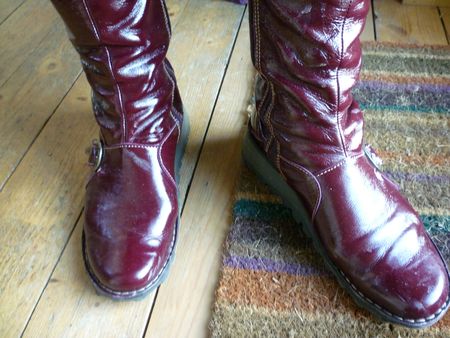 purple boots, I HAD to have them!!
And now there is some more in the garden. The route to the purple shed needed sprucing up, so some constuction has gone on.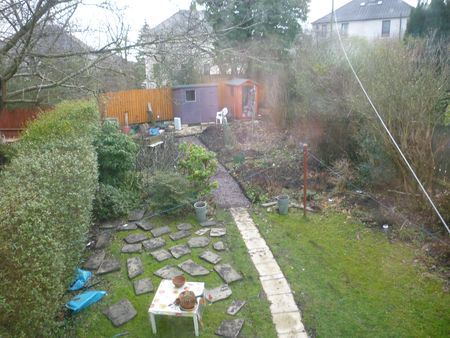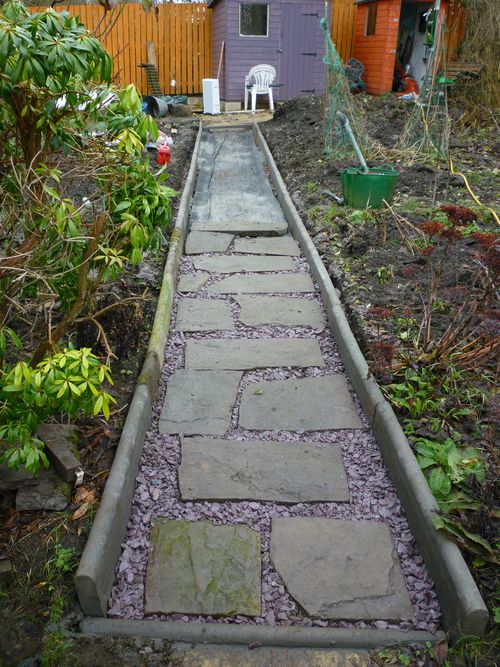 It is a recycling of the sandstone slabs which were there already; they were lifted, cleaned, given a good solid under carriage, replaced and edged with purple slate chippings
Halfway there...........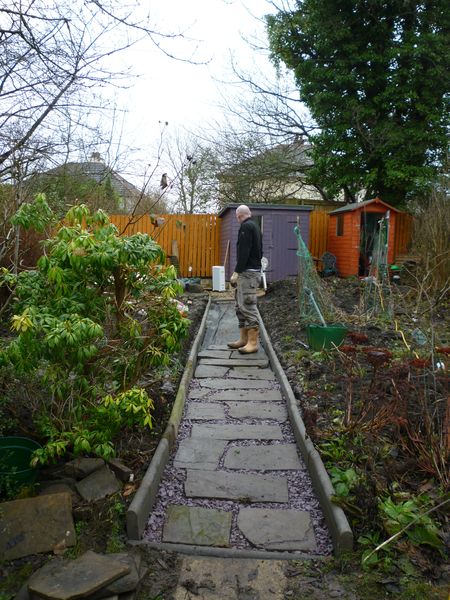 Finally finished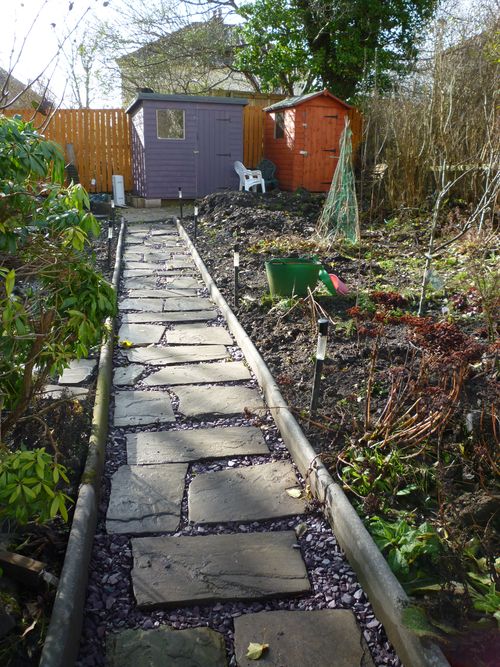 so now, I can walk up my very own purple path!