Ah, yesterday was a gorgeous sunny day, just perfect for some alfresco dining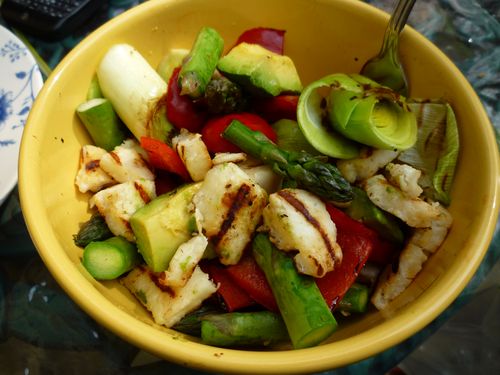 Some tulip admiration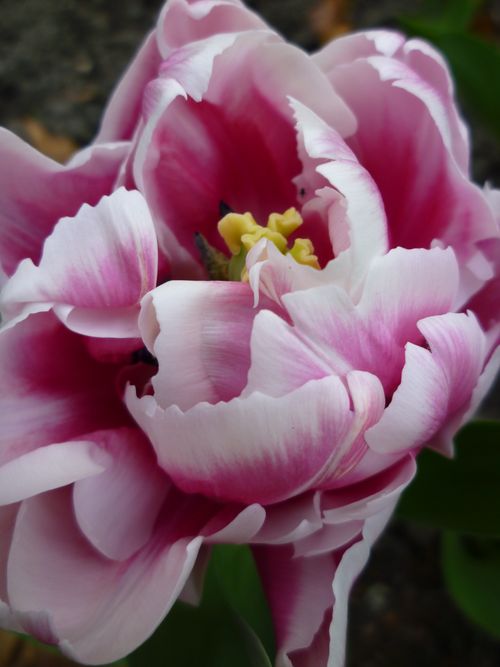 My cat friend who often pops by for a visit!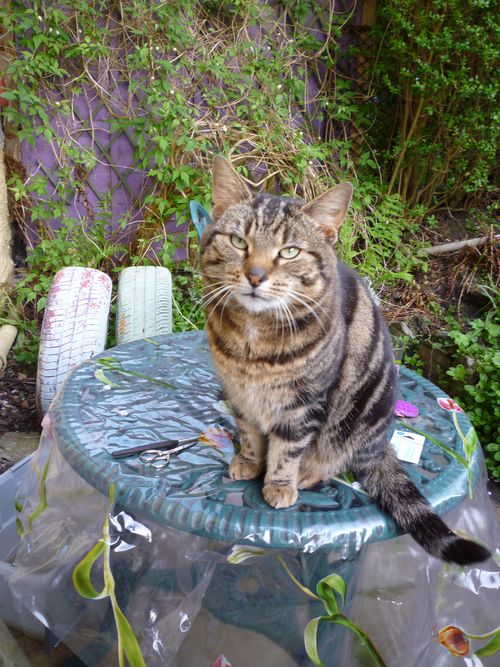 My new boots, oh how I love these; they rock!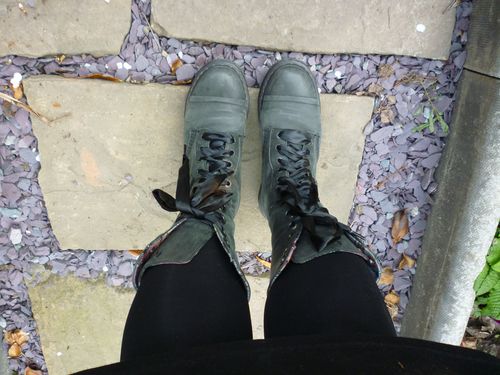 Cherry tree covered in beautiful blossom, just breath-taking this year
More tulip love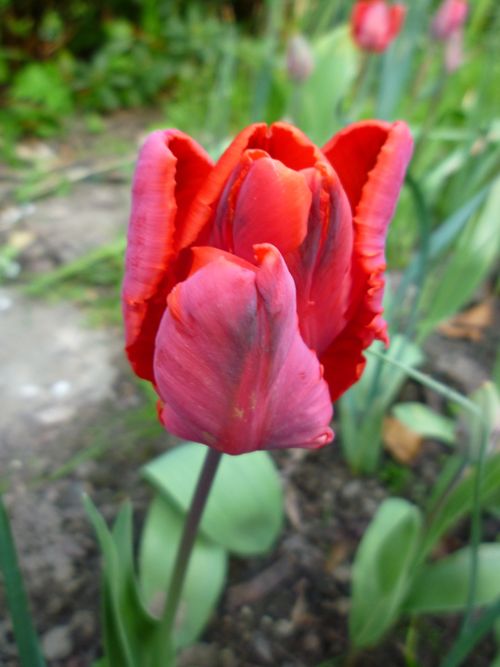 And of course there was a some hooky goings-on, always very lovely to do this whilst sitting in the sun. I've just about finished this and  I'll be able to show you the finished article very soon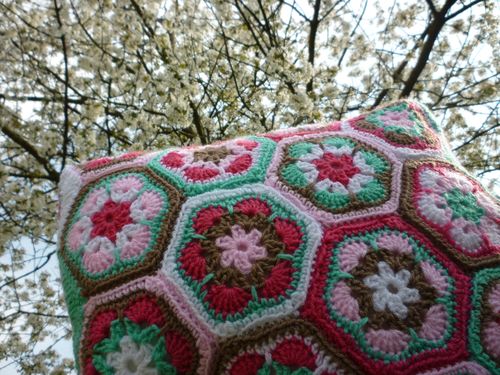 More of the same tomorrow, as the forecast is for a scorcher!