It's time for my favourite flower of all, the tulip, to burst forth in the garden.......I know in warmer climes you will have been enjoying them for a couple of weeks (head over to Jane Brocket's blog for some floral eye candy, she is the Queen of Tulips!) but we have to wait a bit longer in Scotland. Today I spied a couple of lovely flowers already starting to show their gorgeous silky petals.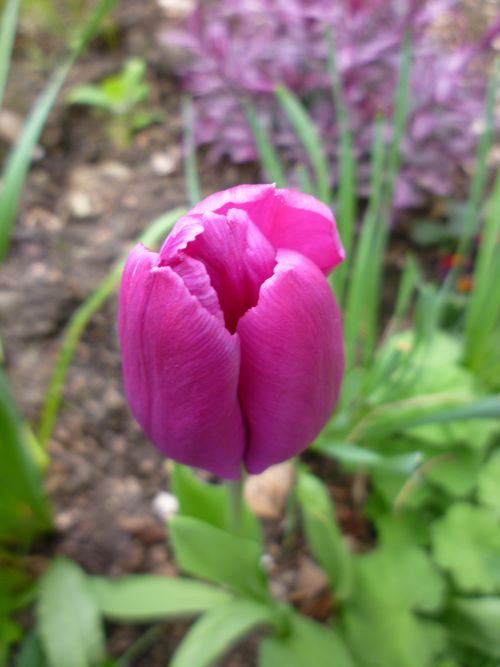 This lovely deep pink tulip is looking so good - I planted this a couple of years ago but it didn't appear last year, so I thought it had been a casualty of the freezing winter weather. But it must have just been having a year off!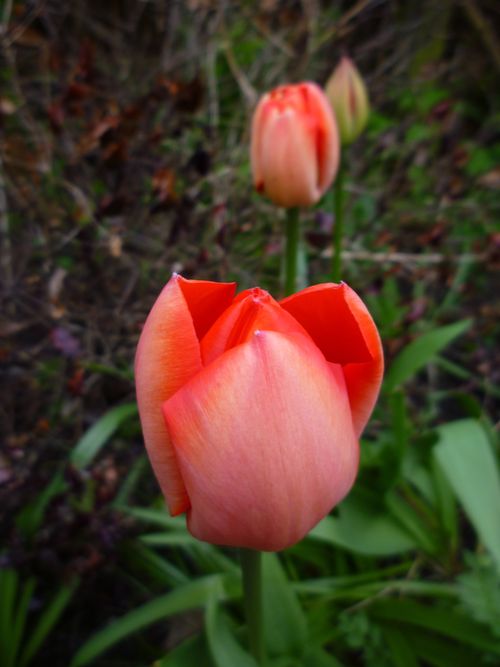 I love this tulip so much; it really looks like it's on fire, with its glowing orange petals. I happily spend quite a few long moments just gazing at this beauty, it is completely mesmerising.
There are lots more ready to burst forth, some old  and some new; something really special to look forward to.
Wishing you a happy weekend!