I've been working away with those lovely yarns I bought a couple of weeks ago and finally finished my rose motif cushion cover today. Here it is, out in the sun and looking pretty gorgeous IMHO!!
I made one side in the rose motif squares, 9 squares in total, each with 5 rounds.
And the other is a granny stripe pattern of the 3 colours, with 2 rows of each colour in each stripe.
It's fastened with lime green mis-matched buttons (bought on Etsy from this seller, BigFish; well worth a look, she has oodles of fantastic button!).
It's a happy coincidence that as I was finishing this off, these lovely purple roses are blooming in the garden, serendipitous indeed.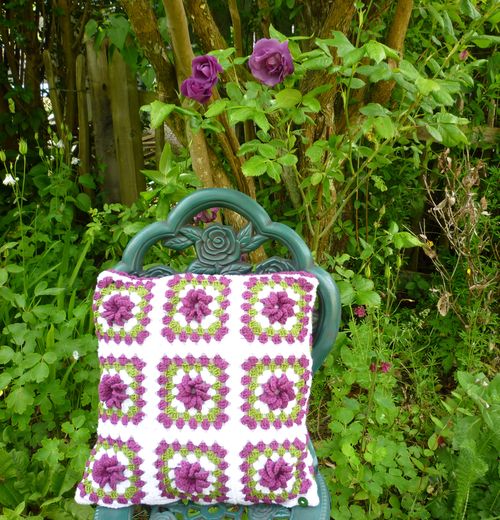 I'm liking this harmony between my crochet and my garden, it's magical when that happens!