Do you remember a little while ago I showed you these African flower hexagons?
I wasn't exactly sure what they would become........but I kept on making them and joining them together
and over the weekend, and with final finishing off today,  they have turned into this
lovely cushion cover. I used 2 shades of pink, light and deep raspberry, leaf green and white, edged all the hexagons in black and joined them together with the black yarn too. I think the black makes the lighter colours sing out.
i used some mother of pearl buttons for fastening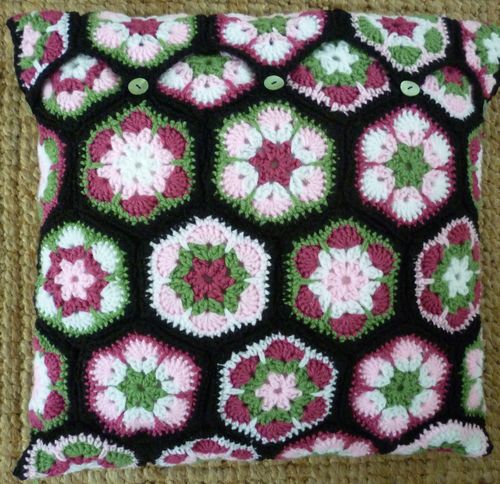 I sewed the buttons on at the point where the hexagons meet, made an extra row of hexagons with chain loops at the bottom point on the other side, et voila, a nice tidy envelope fastening.
I'm still loving making these, they look so pretty and with every colour combination, they have a completely different character.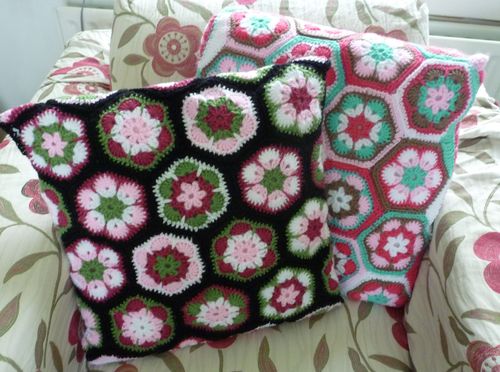 I'm thinking about making a bag next; possibly pyschedelic, I feel like mixing colours up big style! Plus, I still have 3 half made items on the go, so I really should get those completed so I can show them here. Best get on with it!!