I bought some more wool.......which was probably a bit naughty of me, as there is plenty in this house already but, well, the colours are lovely, and very 'me',  and they were a bargain! Resistance was futile!
I started making some of these rose motifs on Friday (pattern by Sarah London)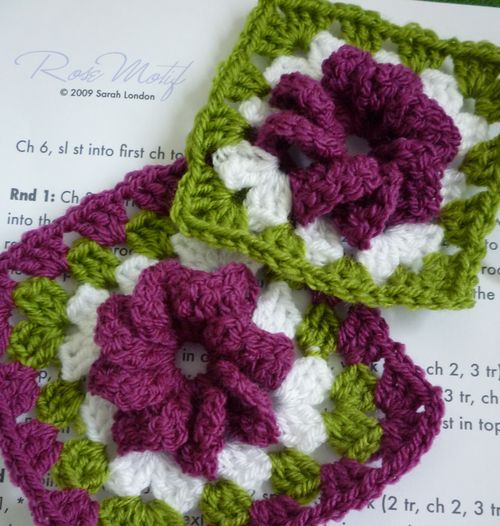 Over the weekend I've made some more squares and I also began making a large granny stripe square (pattern is found in this book......or you can just pop over to Lucy's blog where she has done a great tutorial for this pattern).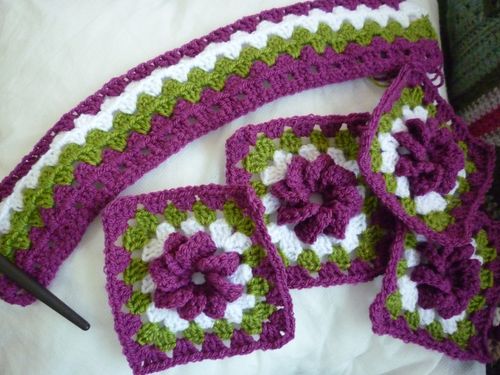 And this is how things look today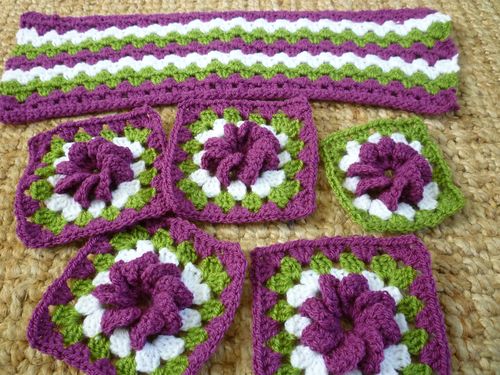 A while back, I bought these great lime green buttons on Etsy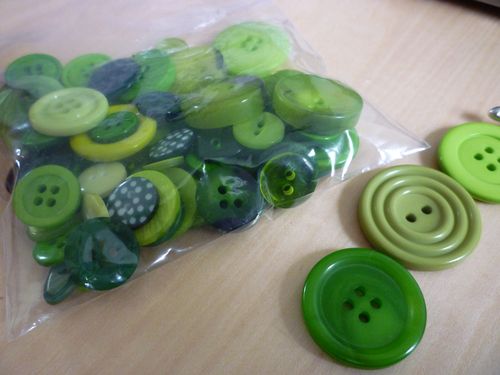 So one of them was used to make this flower brooch (pattern found here)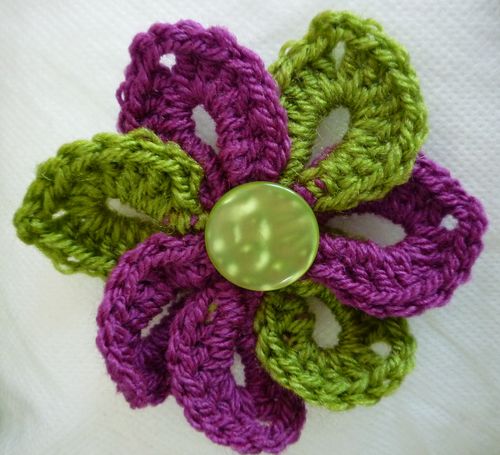 I think I'm craving bright colours just now as the weather in Scotland has been awful for the last 3 weeks or so, more autumnal than spring going into summer. So I think there will be lots of vivid and zingy colours on this blog for the foreseeable future :-)