After all the excitement of Christmas, I had a day of total leisure on Monday; absolutely nothing to do but sit, relax and enjoy watching Pride and Prejudice and Upstairs Downstairs and crochet. I have been keeping some of this lovely wool, Brown Sheep Worsted, for a rainy day, and I ended up making these wristwarmers for me.
I used a beautiful green, Kiwi, for the hand part. I wanted a bit of texture to these so I plumped for moss stitch.
Then I edged the top and bottom with a deep pink, Fuschsia; at the top I did a row of double crochet stitches and then a row of crab stitch
and at the bottom I made a long strip of rows of double crochet, working each alternate row in the back loops only to give a ribbed effect.
They are very cosy as the wool is lovely and thick; very luxourious.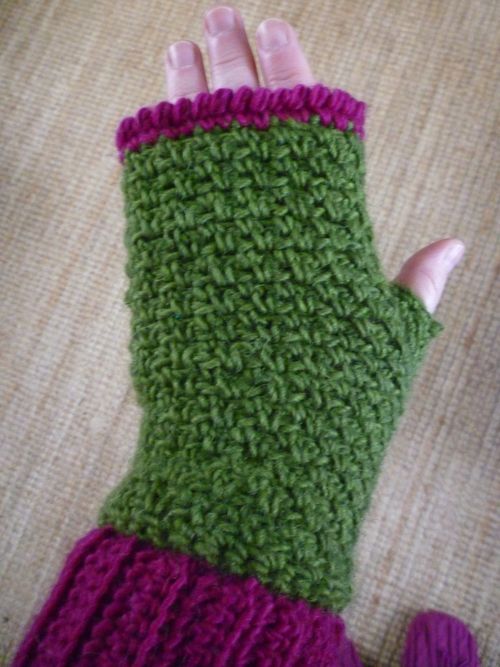 They go very well with my new pink coat too!