Leaves on the grass. Next door's cherry tree is shedding its red-brown leaves, and I will rake them up and bag them to make leaf mould, a treat for the garden soil next year.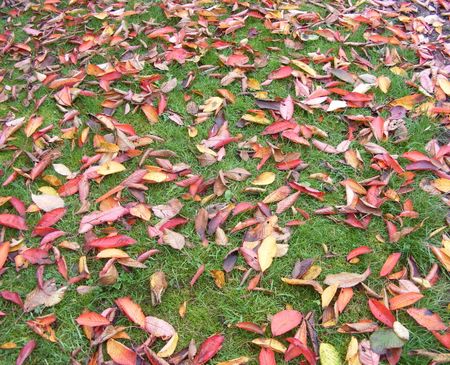 Breakfast berries; my favourites, blackberries and blueberries.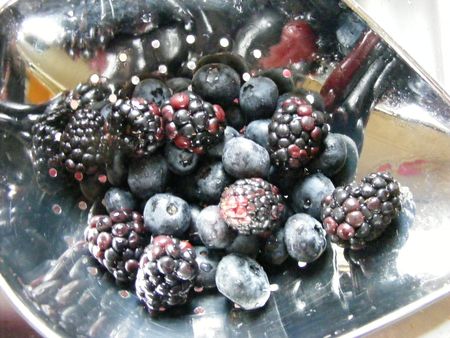 The sun shining in through the window, and the shadows cast by the wisteria outside.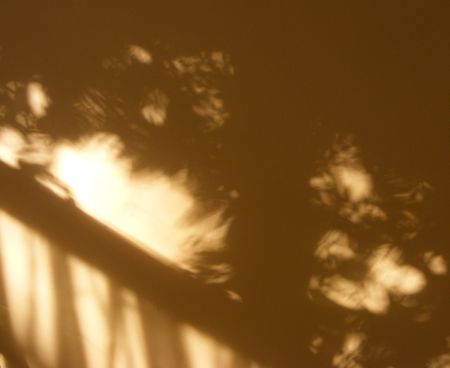 And a TV pleasure! Tonight I'll be watching the final of Masterchef: The Professionals. I'm a Masterchef addict, I love it  in all its guises, be it professional cook, ordinary bloke or celebrity; I really enjoy seeing the good (and bad) food made by the contestants, and I love the colourful, flavoursome and sometimes over-the-top comments from the judges. I don't have a favourite to be the winner, I'm just going to settle down and enjoy whatever happens!