Here are the granny squares I've made so far for the Crochet a Rainbow appeal.
I'm going to make some more over the weekend and send them off on Monday.
I've enjoyed making these so much that I decided to experiment with some colour combinations for possible blankets.Trying to think of a name for each of them.........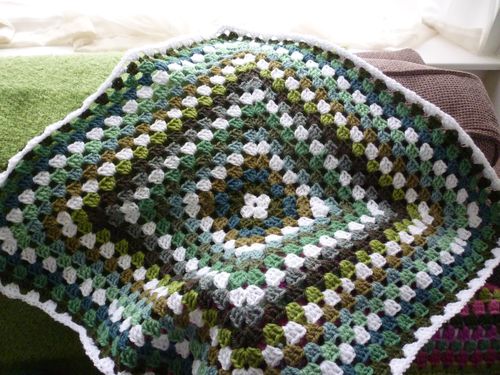 Green goddess - I have every ball of green wool out of my stash for this! 
Spring flowers, as this puts me in mind of the colourful primroses that will appear soon. (Sorry this photo is not great,it's been pouring down and blowing a gale today with grey skies so I had to use a flash, which makes it look a little more garish than it really is - better pic to follow soon)
I think my colour choices are definitely a look forward to the spring and hopes of warmer climes and the start of the growing season in the garden. Bring it on!