I noticed I'd taken quite a few photos of statues whilst wandering around Liverpool;  some new, some old, some of famous Liverpudlians both real and  fictitious, and some flights of fancy.
John Lennon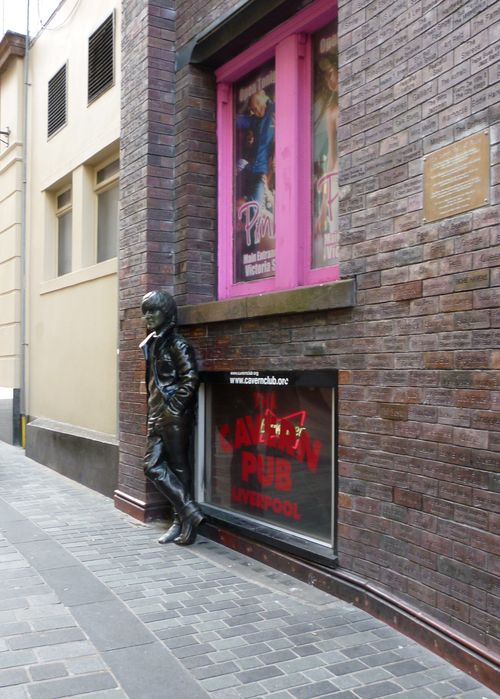 Eleanor Rigby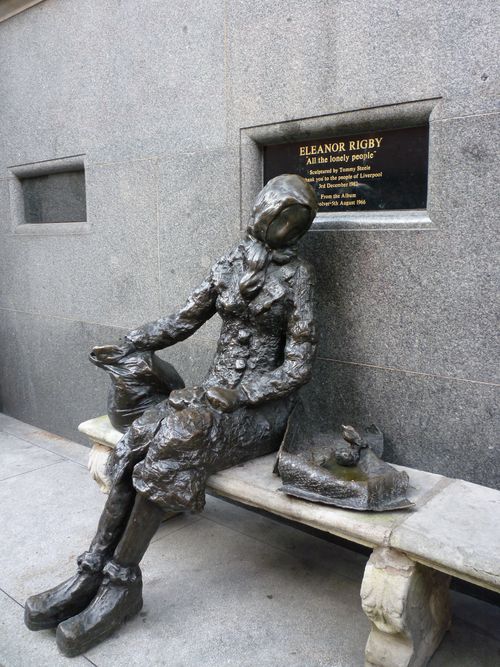 Ken Dodd in Lime Street Station (sadly there were no Diddymen to be seen!)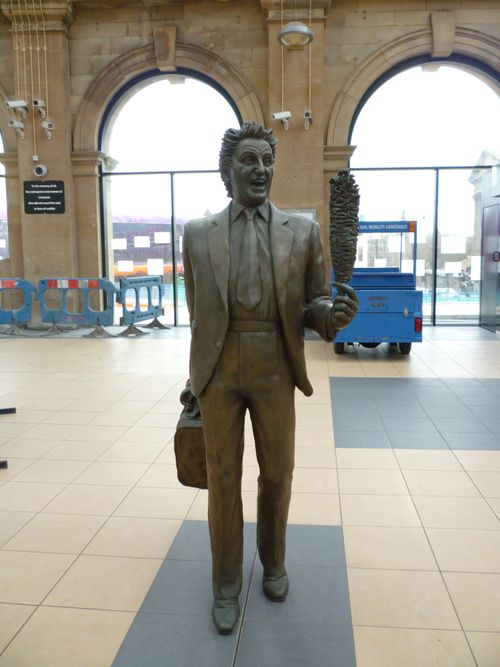 He is right next to this lady, just as thought they have met in the station, and are having a natter. She is Bessie Braddock who was the MP for Liverpool in the 1950-70s and an ardent socialist campaigner.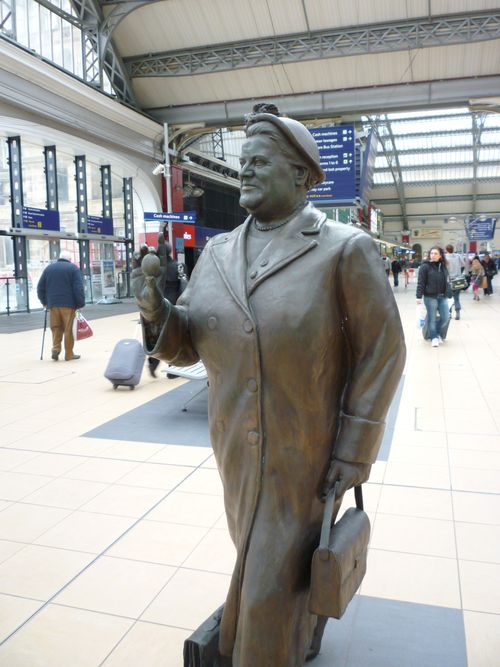 She was known as 'Battling Bessie'.......I can see why!
 
William Gladstone (I bet you didn't know he was a Scouser)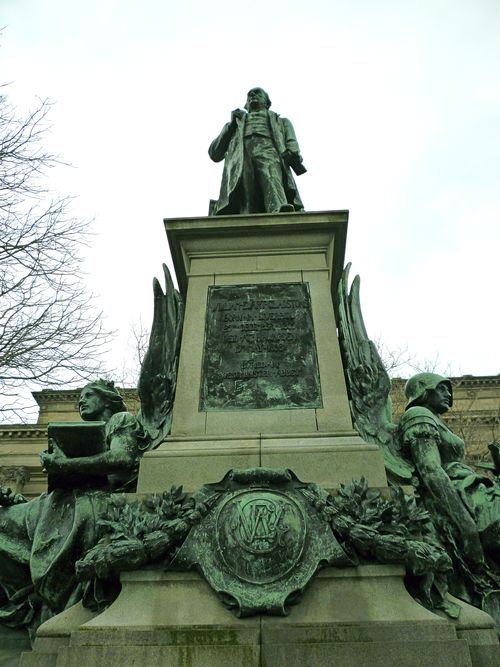 The 2 angels at his side represent Truth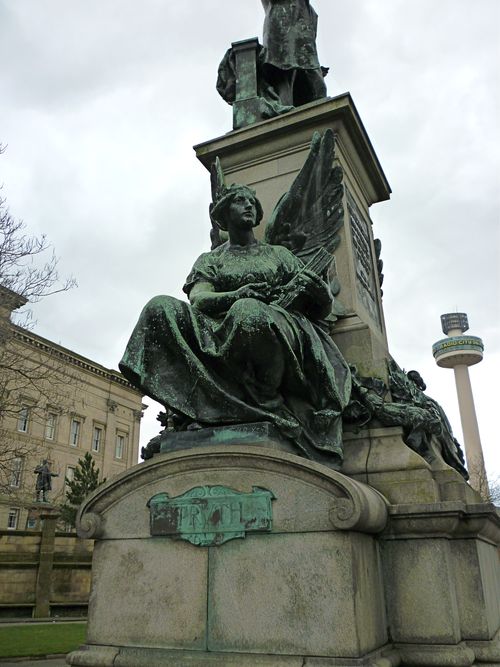 and Justice. Taken in the gardens behind St. George's Hall, where the Law Courts were once housed.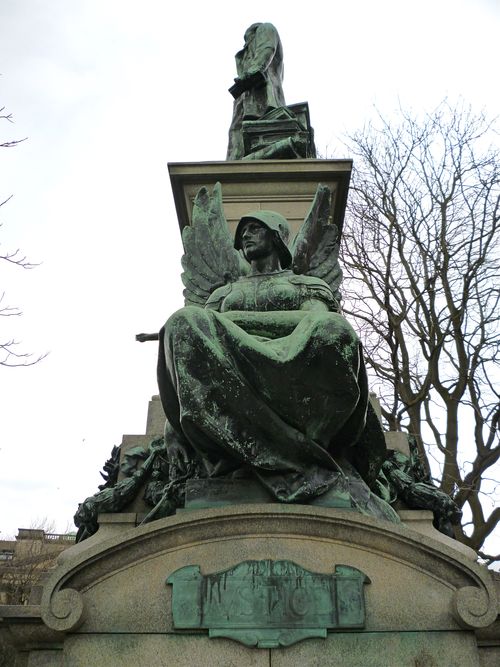 Inside the Walker Art Gallery, this imposing fellow presides over the cafe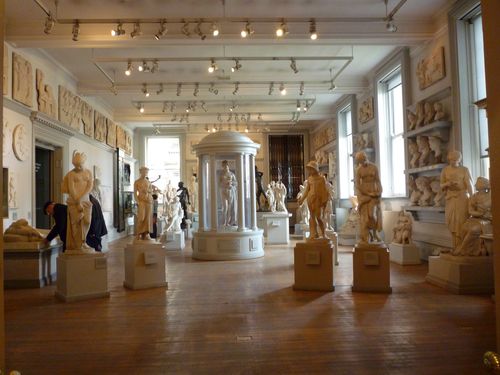 Outside the World Museum these 2 giant inflatable flowers adorn the building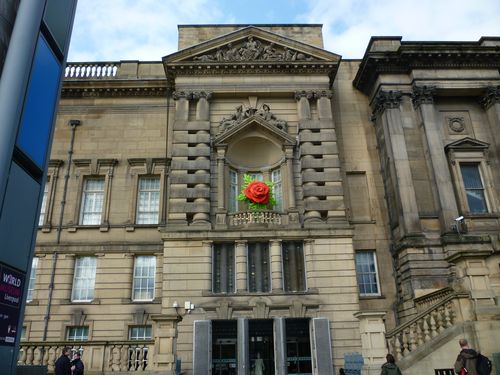 The flowers grow larger and the petals open out during the day, just as a real flower would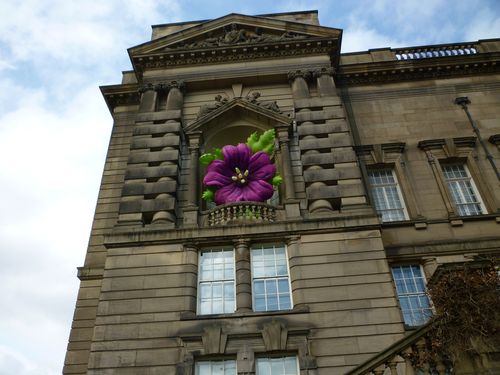 And there are still some of the SuperLamBananas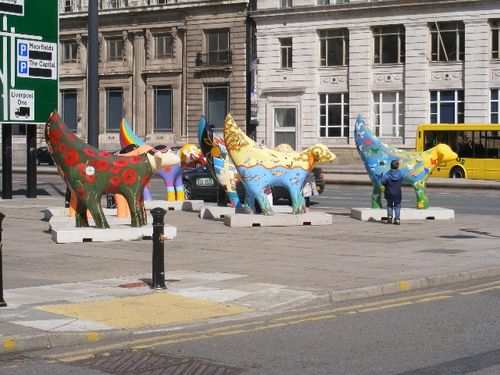 I haven't gone mad, they really are called that!  There were 125 of these colourful statues all over Liverpool during 2008, when it was the European City of Culture. As their name suggests, they're a cross between a lamb and a banana, and all were differently painted and themed.  (There is a great Flickr group here if you'd like to see more.) I really like them; they are fun and make me smile, and I'm glad they're still adding a touch of good-humoured colour to the city.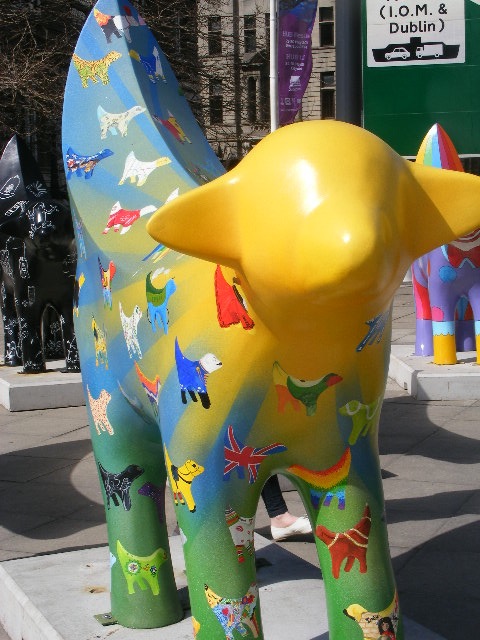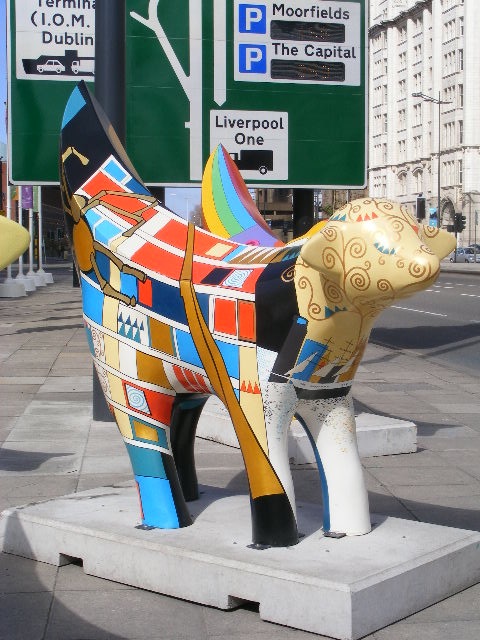 And finally, here's some rock of a different kind!