The weather has taken an upward turn, the temperature has risen, so happy days. Friday evening started with this amazing sunset sky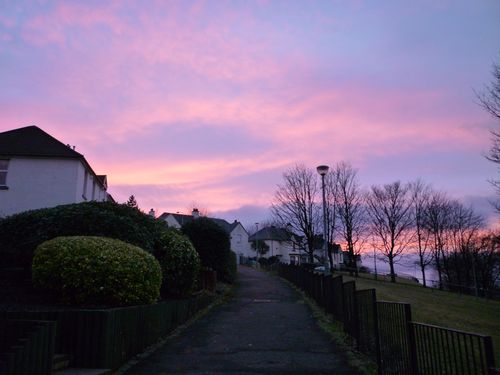 Then I went off to hear one of my literary heroes, William Boyd, at the Aye Write festival here in Glasgow at the Mitchell Library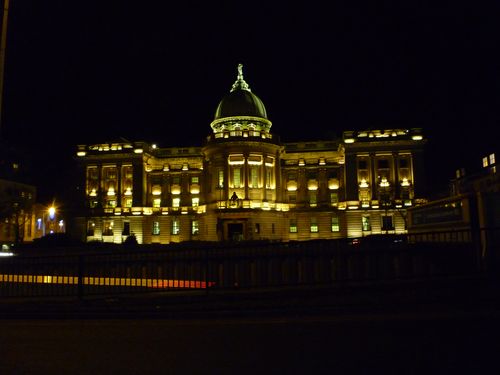 WB is an engaging and warm orator, natural, warm and witty, and totally at home in front of an audience. It was a fascinating evening with a description into how his novels are conceived, researched and crafted, some readings from his latest book Ordinary Thunderstorms and a Q&A; one of the questions posed was about the particular difficulties of transferring a long novel to the small screen, especially one's own work, and WB told us that his novel (and my favourite of his books) Any Human Heart is just about to start filming in a TV adaptation, to be shown this autumn. I, for one, can't wait to see how such an epic novel of a long and full life will translate to the screen. All wonderfully interesting and entertaining -  I'm so glad I was there.
Saturday, I put on my crafty hat and went to the Creative Stitches show at the SECC. I enjoyed much of the exhibits, and there were some lovely wools. But it was a bit of an effort to get round as there was lots of pushing and shoving - if anyone is familiar with the comedy show The Mighty Boosh, there's an episode called Nanageddon, when all the elderly ladies in the vicinity become possessed by an evil demon and go on the rampage, and I was reminded of this with increasing regularity as it got busier and wool-frenzy took hold.  I left before it got really nasty! However, I didn't come away empty-handed (of course not!) I bought some lovely wool from the New Lanark Organic wool shop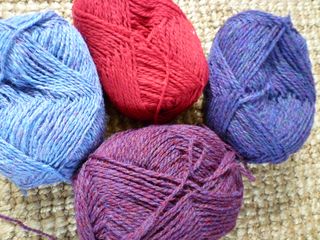 and a pack of 10 balls of Rowan Alpaca in beautiful purple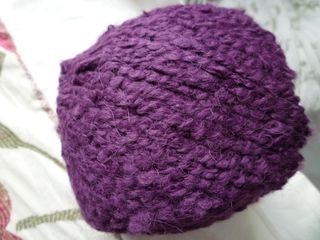 and this lovely book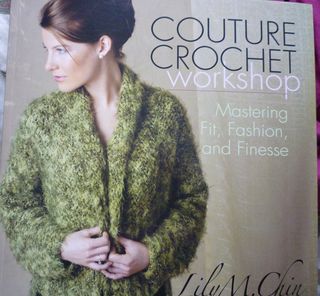 I think I'll be making something purple from this book soon, so watch this space!
Today brought an invitation from my sister to go the cinema, so off we duly went, armed with our 3D specs to see Alice in Wonderland. The plot of the film is an amalgam of Alice's Adventures in Wonderland, Through the Looking Glass and Jabberwocky, so if you are a purist, you may not like it. But I did, it looked so beautiful, wonderful sets and costumes, and the sombre, slightly spooky mood and sense of unease suited the reworking of the story.  I liked Anne Hathaway's White Queen (like a crazed Nigella Lawson) and Stephen Fry's voice for the Cheshire Cat, all persuasive plummy purring! Well worth seeing if you like your films with a dark twist.
That's all I had time for!