Well, tomorrow is the big day, my first attempt at selling my crochet wares at a small craft fair; unfortunately, I can't go as I'm working, but my lovingly crafted goods have been delivered to a trusted fellow seller, who I think may buy several items herself! I will let you have a peek at what I made; something someone said to me about gifts for Christmas inspired me to use a heart motif and to make a string of them which you could hang on the wall as I have, or on a door or even on the Christmas tree. I made some in bright red and dusky pink, both are good 'heart' colours :-)
I made some single hearts too, in either red or gold, perfect for the Christmas tree.
I've also tried some different combinations of star colours; green and red with a lone white star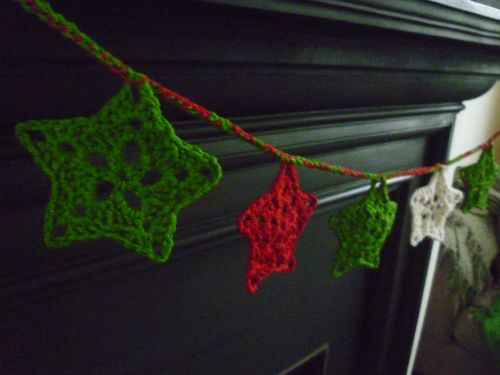 and red and white; I think this is my favourite, it look so festive and cheery.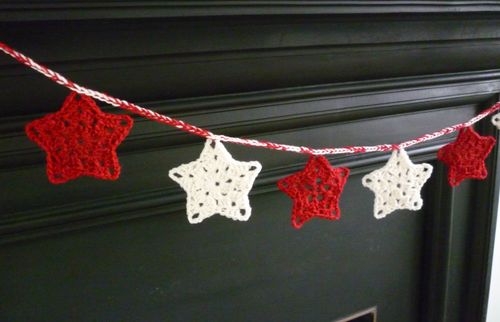 And here are all my flower corsages, looking pretty together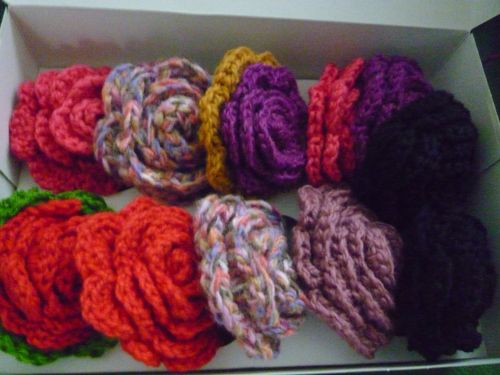 I finished these off with a nice crocheted backing and a proper brooch clasp, so they will stay put and look fresh.
I wish I had had a little more time to make a few more things, but I'm pleased with what has been sent to the fair, so cross your fingers for me for a few happy buyers.......I'll let you know how it goes :-)