Up till now we seemed to have been getting off lightly weather-wise in Glasgow, it's just been cold. Not a drop of the white stuff. But it snowed a bit yesterday and a bit more during the night, and a lot this morning.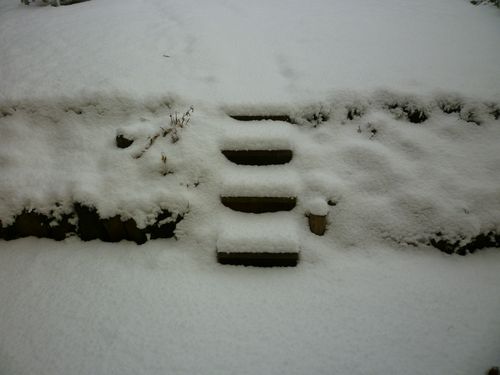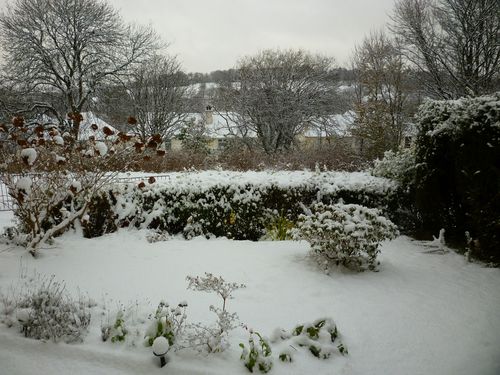 I'm not quite sure how I'm going to get to work later :-( .......but it is very pretty :-)
Edited at 2pm to add; work has been cancelled, hurray, and there has been loads more snow falling, so I may just go out and build a snowman to celebrate!