Quite a few lovely books have come my way recently, 2 lovely crochet pattern books and 2 books to sit and enjoy reading. 

 I thought this would be useful, a collection of edgings and trims which I hope to be able to put to good use in all my crochet creations this year. It's a Harmony guide; I have several of these and find them invaluable, in fact they probably helped me learn to crochet more than any other reference book I used.
I haven't made any garments other than mittens and scarves as yet, but there are a few things in this book which I'd like to try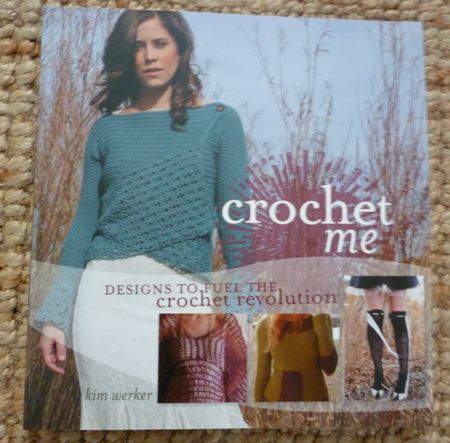 although probably not the socks on the right of the cover! I fancy this jumper though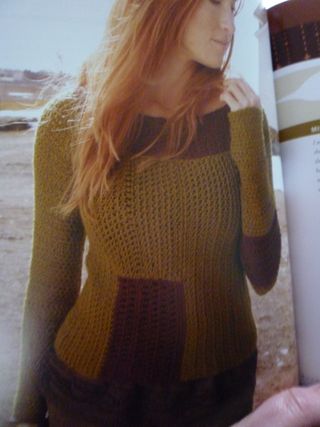 Crochet Me is a great site for any crocheters with patterns, links to blogs, forums and tips and advice. Well worth a look if you're into a bit of hooking.
After my last read (for book group) turned out to be a big disappointment and hard going, I needed the next book I read to be witty, charming and a little different; my choice was Howard's End is on the Landing by Susan Hill and is proving to have all of those wished for qualities. It tells of the author's endeavours to only read books already in her home, read and unread. As well as discussing the books, there are memories of family and home, thoughts about authors and well loved classic books along with anecdotes from Ms Hill's life as an author and publisher.  Very enjoyable so far!
I picked up this anthology, Modern Delight in Waterstones this weekend. It's a collection of essays by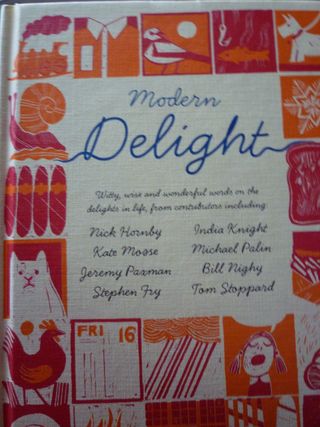 writers, TV and radio personalities, actors and musicians of what makes them happy, what brings delight to their lives. Very happy to see amongst those writing are William Boyd, Jo Brand and the cellist Steven Isserlis. A varied and humourous miscellany which looks like it will prove entertaining, and half the proceeds go to the Dyslexia Trust too.