Snow everywhere, after a full afternoon's snowfall yesterday. It makes life a bit tricky if you are trying to get to work, but it is very pretty.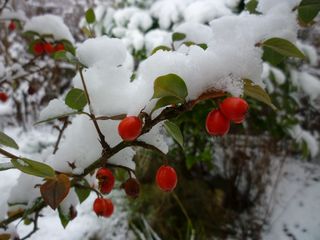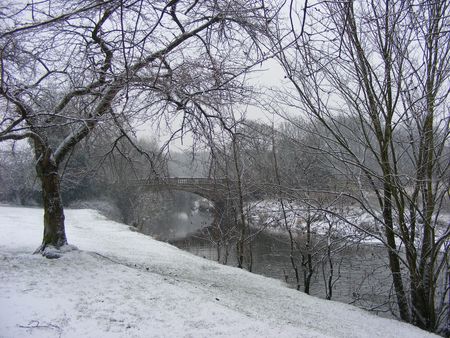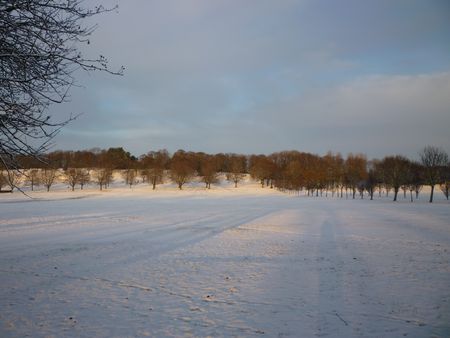 Below is the view from the top of the hill near the house. The distant hills you can see are the Campsies. I like the way the sunlight has made the top half appear sepia-tinted and the shadier bottom half appears black and white; all due to the light at that moment, no digital trickery was involved!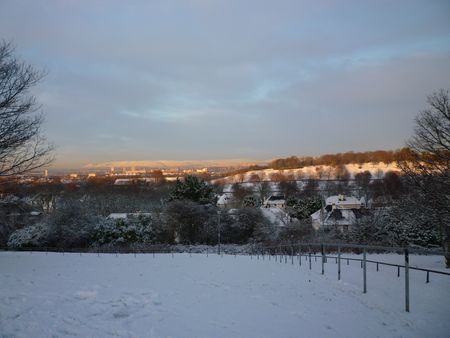 Sunset with some amazing colour a little later.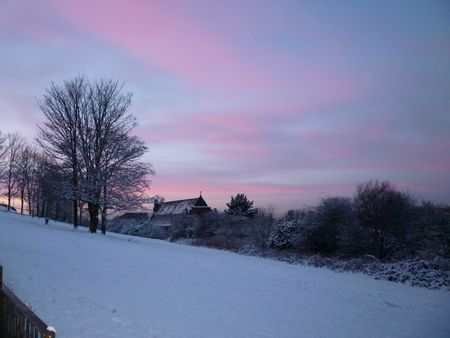 Too cold for anymore walking, time to go inside!