It was a  lovely day in Glasgow yesterday.  There's been a distinctly autumnal air here recently, but an Indian summer is with us just now. It's lovely to feel the sun again. I spent the afternoon in the garden doing some tidying up, planting salad leaves and digging over the veg plots. I found these potatoes (I always miss a couple)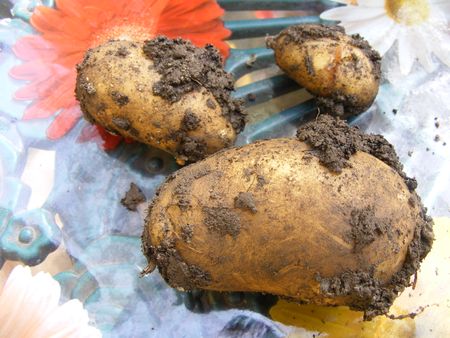 I have some cracking tomatoes growing too. I have to confess that I stuck 2 plants in the greenhouse (ie plastic covered shelving) and apart from watering them have done absolutely nothing nurturing to them. I think that's because of the last 2 summers of lavish care and attention for pathetic tomato yield; my expectations were low. But this is the result of my chronic neglect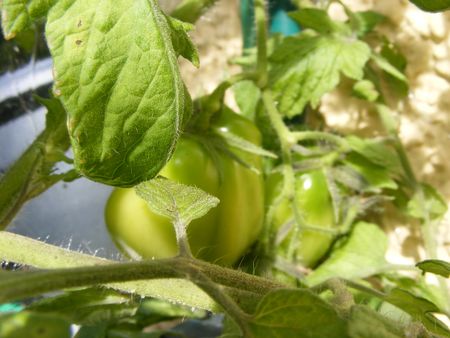 There are about 8 or 9 plum tomatoes! Hopefully these will turn red, especially now they may get some TLC. 
I also enjoyed lunch outside in the sunshine, - do you like my new IKEA tray?!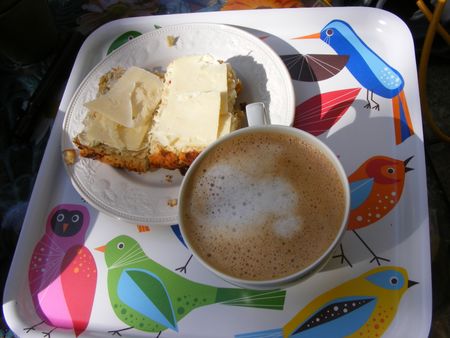 A thumb through this library book whilst eating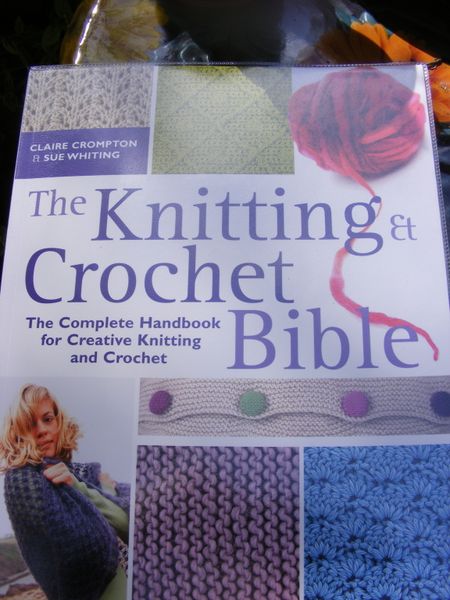 to give me some inspiration  to make something for my friend who has just had a baby boy. She's a brightly coloured kind of person, so I decided to crochet a granny square blanket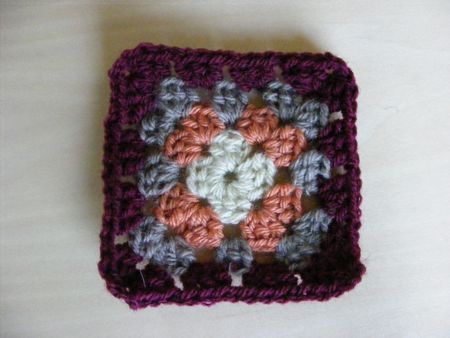 I like the bold colours, and the fact it will turn out a bit more funky than the average baby blanket. I think my friend will like it too!