I bought 2 new books to expand my knowledge and jazz up my crochet repertoire.
 The first is this one, 200 crochet blocks by Jan Eaton.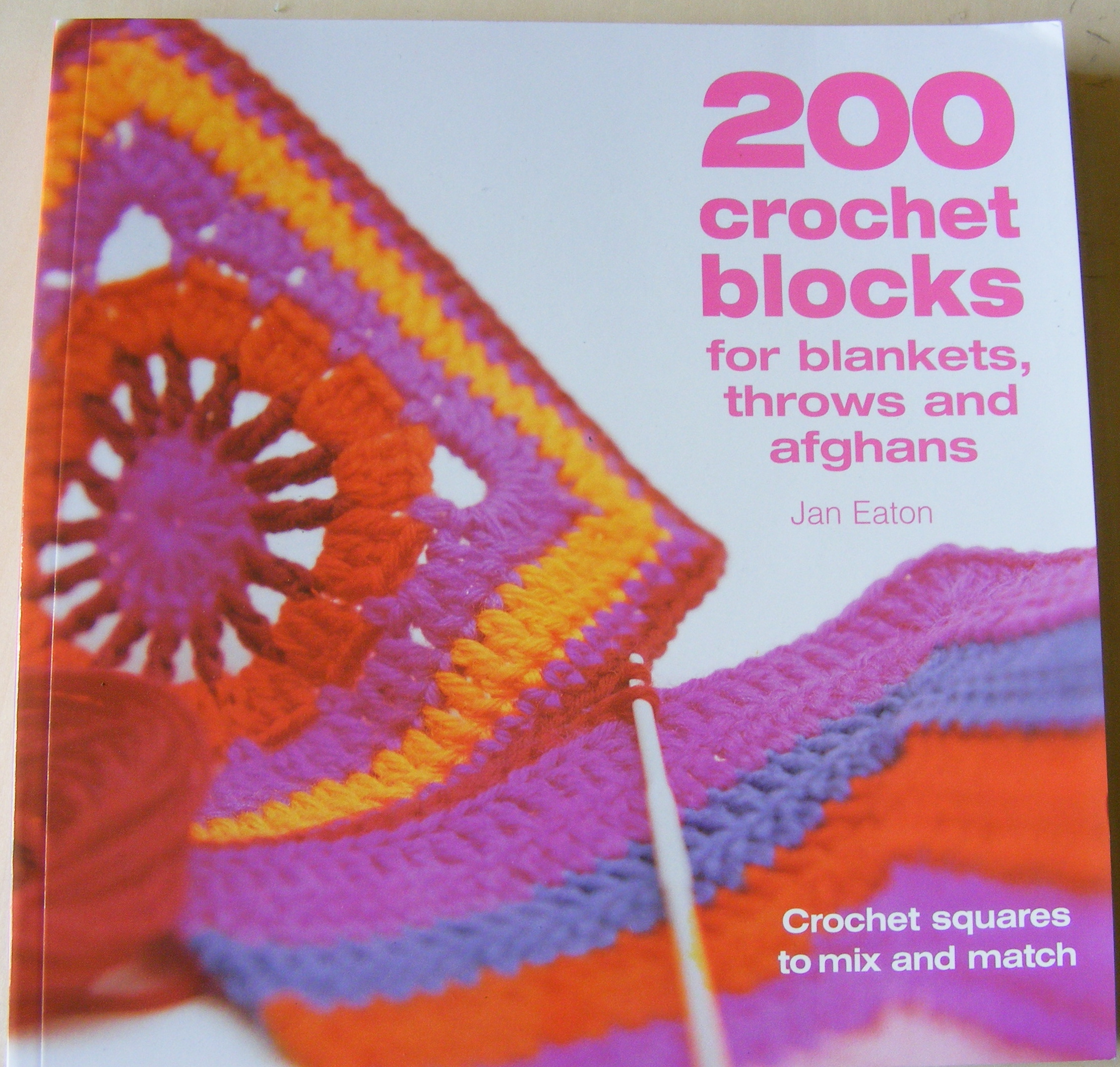 It's a crochet reference book. It contains an amazing array of different patterns, granny squares, blocks of colour, textured patterns.......just about everything you could imagine. There are lots of ideas and examples for matching different patterns together to make one's one design, so this book would be good if you don't want to stick rigidly to a pattern or like making your own up.  I've wanted a compendium of squares and blocks since I started enjoying crochet and I'm looking forward to trying some of them out in new projects.
The second book is one I have seen mentioned on quite a few crochet-loving blogs; it's 100 Flowers to knit & crochet by Lesley Stanfield.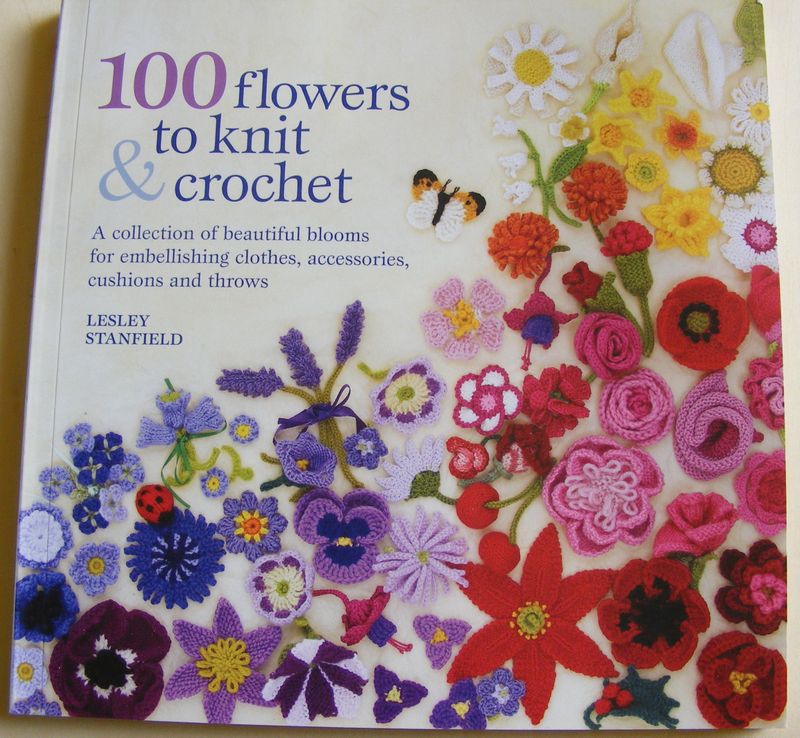 Firstly I just sat and oohed and aaahed at the beautiful flowers; what a wonderful array. If you have read this blog for a while, you'll know by now I love flowers! I couldn't resist trying to re-create what I see and love  in the garden in crochet or knitting. I attempted the Lazy Daisy; it's not perfect by any means, but I felt a little daunted by the patterns, so I'm pleased that I could make something, anything, from this book.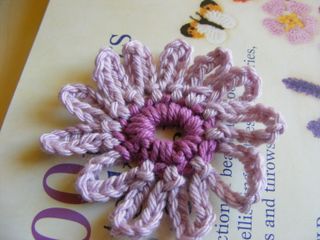 It's definitely weighted in favour of knitting, which perhaps makes it an expensive buy for those exclusively into crochet.  But I think it demonstrates beautifully the possibilities of how delicate the results of working with wool can be.
There will definitely be some summer holiday crocheting going on here!
I'd be interested in hearing anyone else's views on these books. Did you find them helpful/informative and have the patterns been successful in your projects?