2 book choices I'm enjoying this week.
I'm almost finished reading 'The Woman in White', by
Wilkie Collins
, which is the choice of my book group this month. I have read it before, many years ago, and I enjoyed it immensely then. Sometimes when one revisits books already read, they can disappoint, but I'm happy to say this lived up to my memories of it being a gripping read. I won't give away the plot but if you enjoy 19th century fiction and/or Sherlock Holmes, then this is a good mix of the two. A plot with lots of twists and turns, heroes and villains and plenty of suspense. I almost don't want to finish it, I'm enjoying the roller coaster ride of a story so much. 
The other book I'm loving at the moment is my latest Amazon purchase, 'Derek Jarman's Garden'.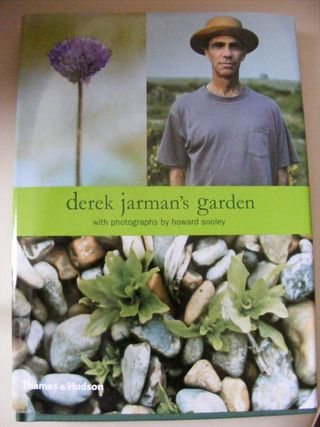 It tells how the film director made a garden at his cottage in the inhospitable landscape at Dungeness in Kent. There are wonderful photographs throughout.  A beautiful glimpse of an original garden creation.