At the weekend, I took my dad out for a spin to visit an interesting piece of art in St Helens.  When we arrived, we entered the gates and very shortly after, saw 2 deer running around ahead of us......definitely a good omen! We walked through grassy meadows with a gentle ascent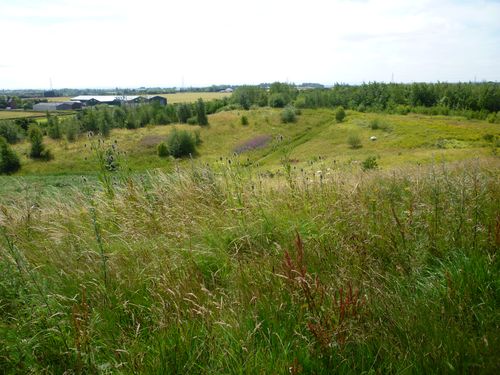 till we turned a corner and saw this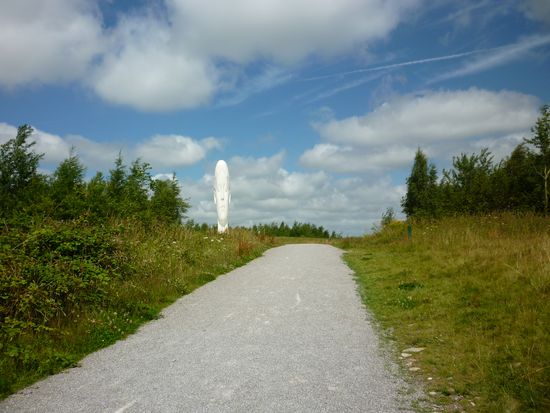 It's called 'Dream'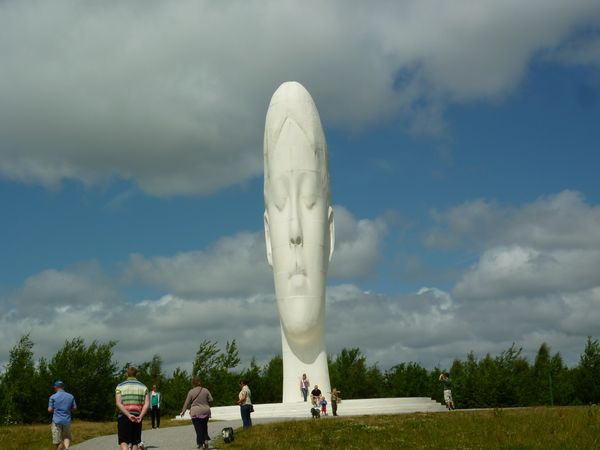 This sculpture by Spanish artist Jaume Piensa, is on the site of the Sutton Manor colliery, which closed in 1991. It's there as a tribute to the mining tradition of the area, as a landmark and to mark a place of natural beauty and peace.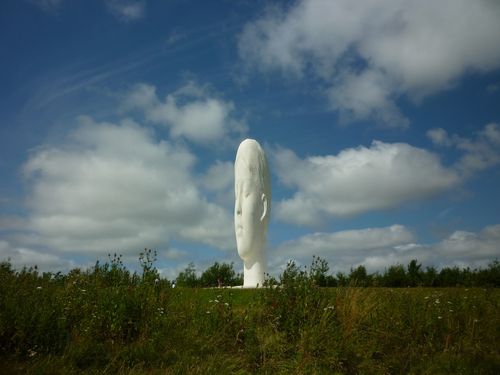 It's visible from the M62 motorway, apparently seen by 100.00 motorists a day.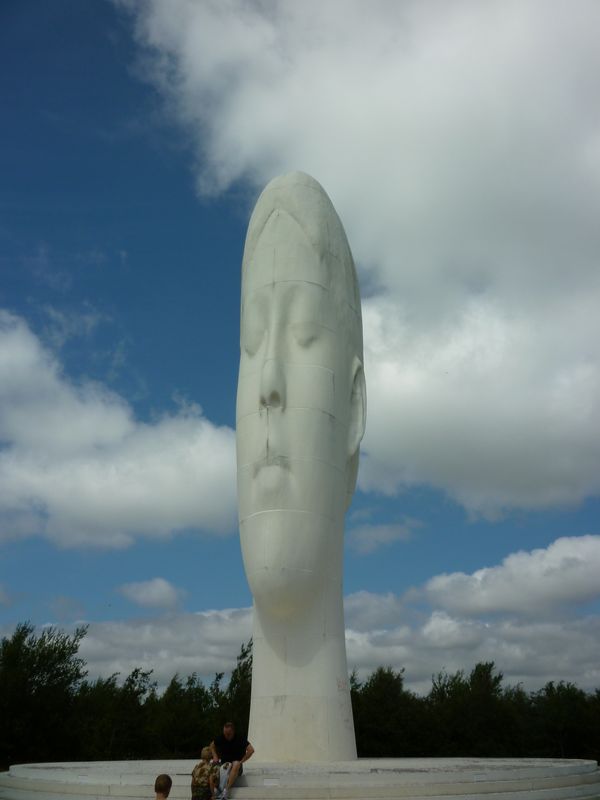 It's 20 metres high; very imposing, but also beautiful and hypnotic, in my opinion. I like the way it is totally accessible to visitors; you can go right up to it and touch it if you want.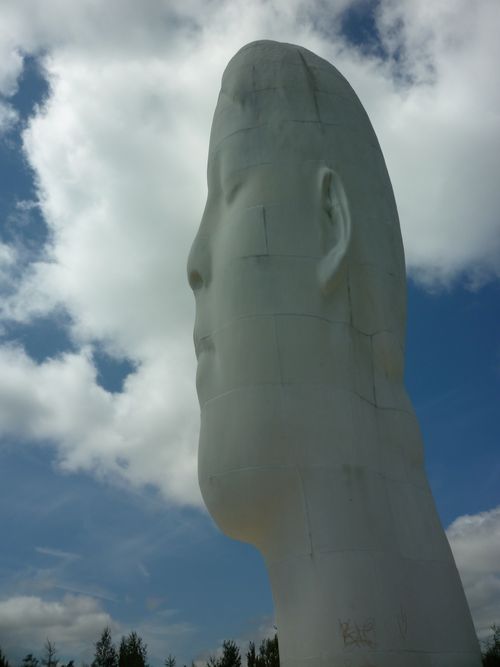 The statue really gives what is already a natural and peaceful area,  a tangible feeling of rest and stillness.
A lovely way to spend a Sunday afternoon.