The good old British weather; just a week ago, there was more snow here in Glasgow, and it was bitter.   Happily, since then, the temperature has gone up quite a few notches, Saturday afternoon so warm that no jacket was required, and finally the garden is showing signs of moving towards a new season..
and some welcome colour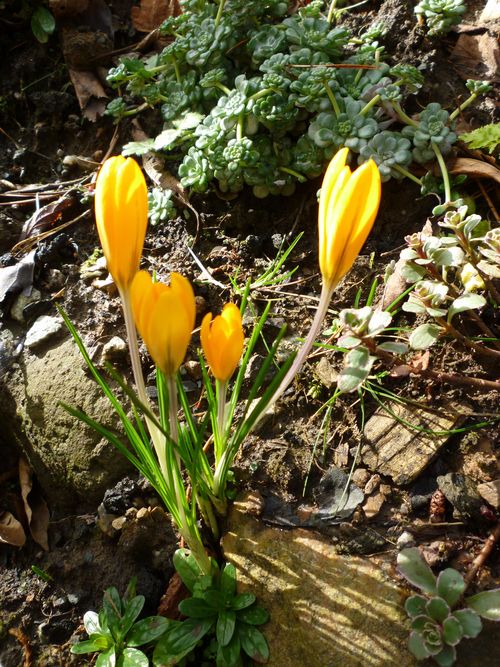 It doesn't seem to have cheered this fella up much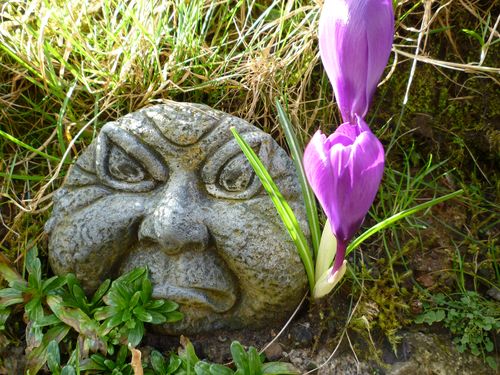 But it has made me feel very happy, it's always good to see the garden springing back into life after winter's icy grip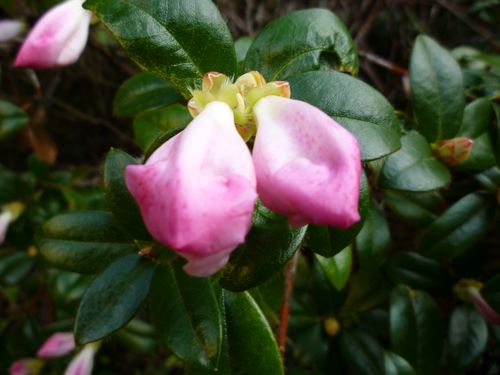 The azalea is a harbinger of spring for me; once it has these delicate pink buds, I know there will be many more lovely flowers to look forward to. Soon as possible, please!
A small piece of news and exciting for me: this afternoon I am going to teach a group of 14 ladies how to crochet! I hope I can inspire them, wish me luck!