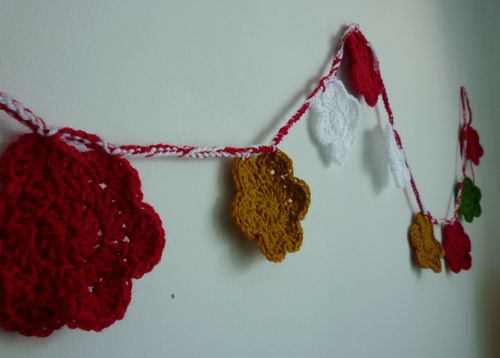 I'm not sure where I found this flower pattern, I have a little book in which I jot down patterns and things I find when I'm browsing on the computer and it was in there. I thought they would make a good Christmas garland, and I think I was right :-)

They would also look good in what I call 'me' colours, purple and green, maybe with a hint of blue.....I may try that today as I will be staying put at home again. Tales of people being stuck all night in their cars on the main Glasgow-Edinburgh road and cars and buses skidding on the snowy/icy roads have put the fear in me, so it's stay here and go anywhere on foot for the time being.
Hope you are warm and safe wherever you may be.