finished my stars and made them into a garland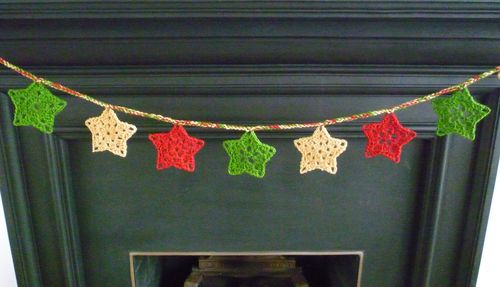 What do you think? They have certainly cheered up this house on a wild stormy day.
I made a chain using all 3 colours with a 6mm hook, nice and chunky, and slipstitched the stars to it.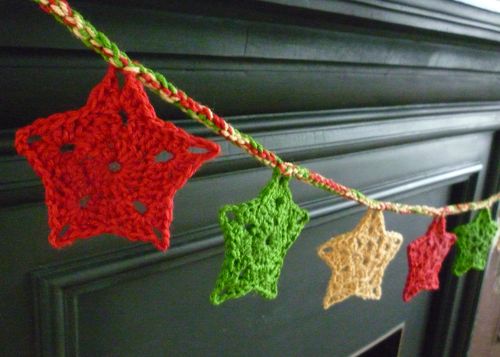 I will be making some more of these for the craft fair I'm selling my things at next week, and possibly one for me to keep too!