This week I've been trying to get started on a blanket for my 9-year old nephew. I've been scratching my head about this one, as I couldn't settle on a design I liked, and that I thought would be acceptable to the recipient. He has been quite specific about the colours he wants, black most definitely, dark red, yellow, dark blue and maybe green.  Not my usual palette!!
I tried rippling, a geometric design and diagonal squares, but they didn't seem right. After a great deal of deliberation and frogging, I found this pattern over at Min Inspiration, a lovely blog I recently discovered. I like it; I worried at first that it was too girly for a cool young dude, but in these bright colours, it reminds me of the sun.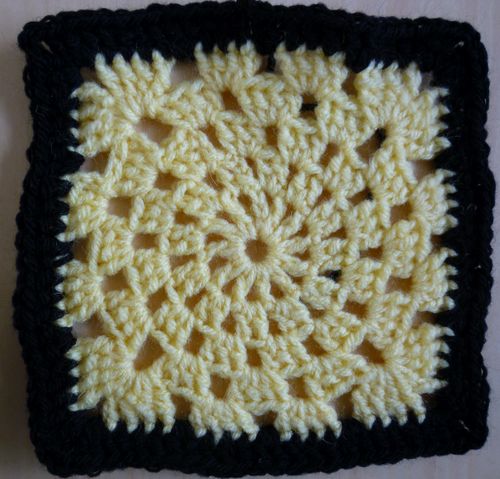 Edging all the squares with black makes it look 
a) like stained glass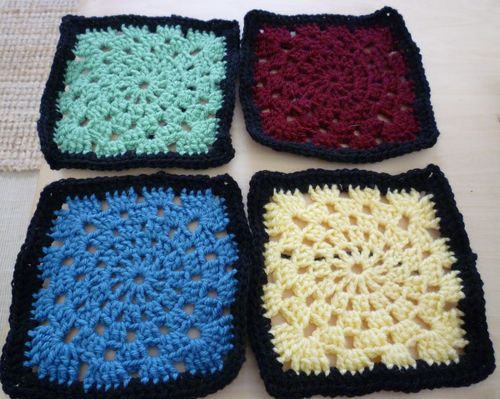 b) quite funky and modern. 
It's also quick to crochet up, which is excellent. So this is the winner, I'll keep you posted as it grows and takes shape.