I finished my latest cushion cover, a companion to the one I made a couple of weeks ago. This is a green, blue and white colour combo, I think I was inspired by the blue skies and spring greens around me when I started making it.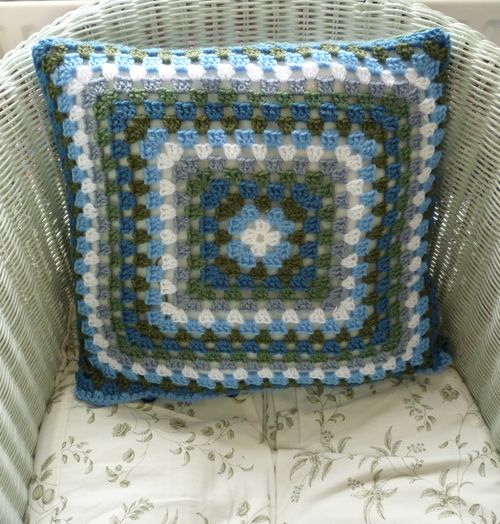 For the other side, I decided to make 9 small squares, using different combinations of the colours in 3 variations. And they were very quick to crochet up, just a couple of days to complete.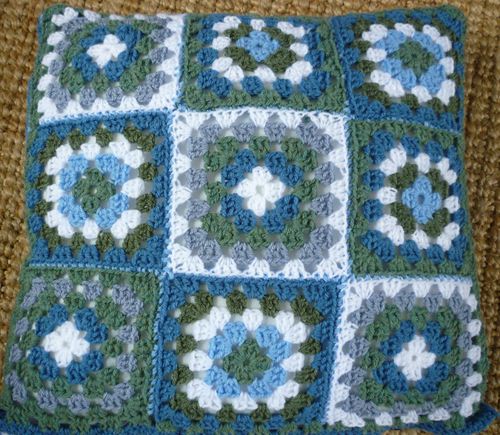 I used some blue buttons for the fastening, attached to rows of half trebles. I chose the buttons because of their colour, but when I looked the photo below, I realised the square buttons echo the clusters of treble stitches in the granny squares. A happy coincidence.
The wools I used were predominantly Sirdar;  the light and dark blue and the lighter green are Countrystyle DK, the greyish blue is Click DK and the white is Snuggly. The slightly darker green is Rowan DK. I like the cool palette  of colours, fresh and light, serene and peaceful. 
Here it is next to Granny Apple Blossom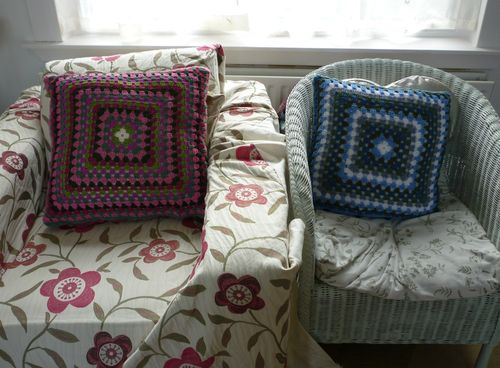 Looking pretty side by side, bringing a hint of spring inside too :-)