Remember the blue and green WIP I showed you a glimpse of recently? It was a blanket for my friend and her new baby boy and I finally finished it off at the weekend.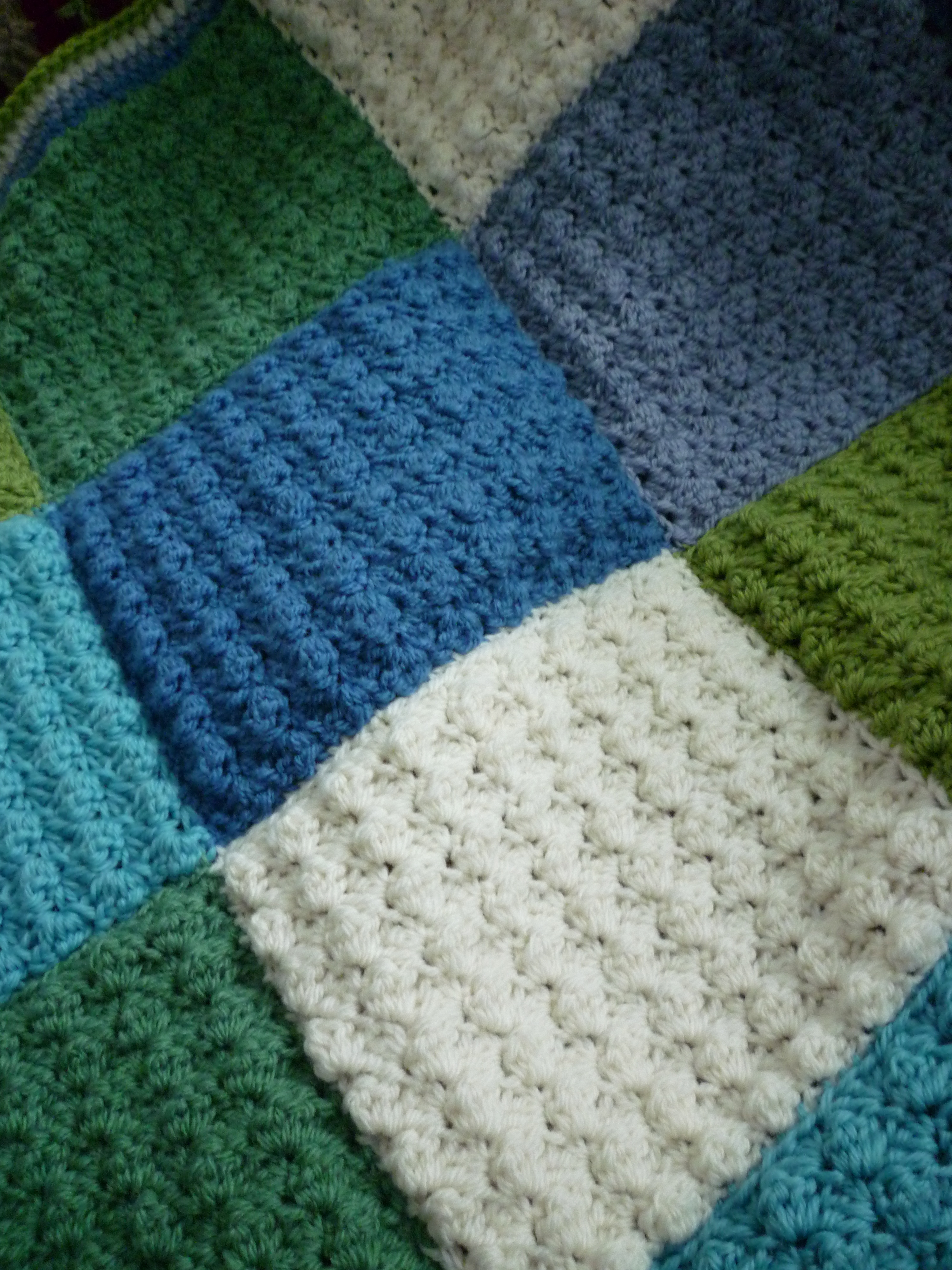 I'm pleased with how it's turned out, in fact I'm delighted. I found the pattern at the Lion Brand website, and tweaked it a bit; I used 6 colours, instead of 2
made 12 squares instead of 9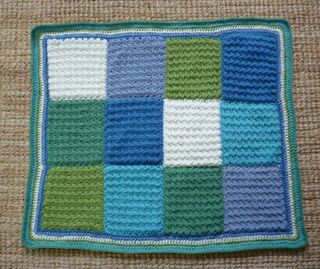 and added a border of half treble rows in each of the colours used.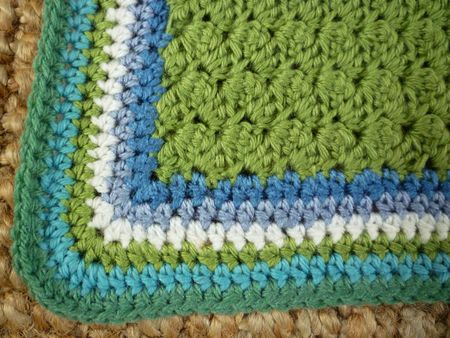 It was delivered on Saturday afternoon and they loved it!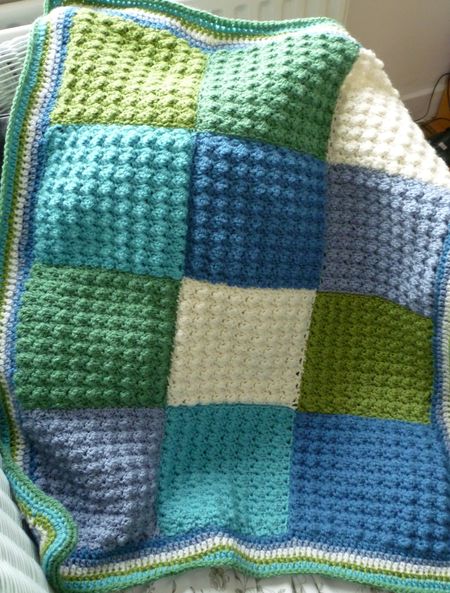 A lovely present for a very cute little boy!