A reveal today, I finished my round cushion cover. I used a palette of white, red, green and light browns which compliment each other well. Here it is, looking lovely!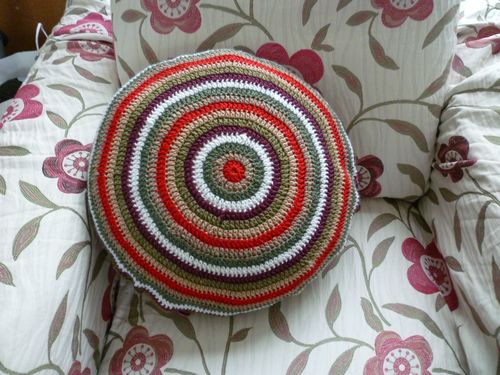 I made the other side with a slightly different arrangement of the colours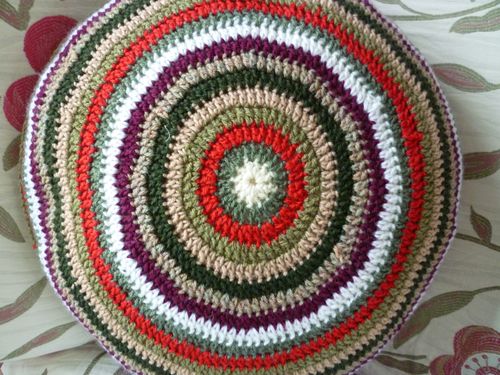 Instead of sewing it up all the way round as the pattern suggested, I decided to make it removeable, and fastened it with some pretty buttons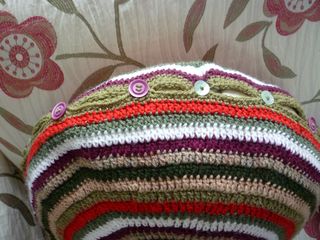 The wool was from my stash, nearly every colour is Rowan Pure Wool DK, apart from the bright red and white which are Patons Diploma Gold and Cygnet Superwash respectively. It will probably live on the chair above but it also goes well on the sofa with the cushion covers I made last year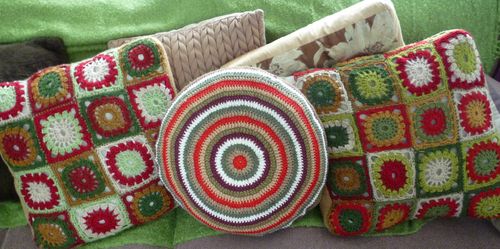 It's lovely to have all these bright colours when it's a bit grey and damp outside. Typical Scottish weather for January........ and February......and March.......etc, etc!