At Glasgow Uni for a concert, I took a few photos of the wonderful buildings on the campus.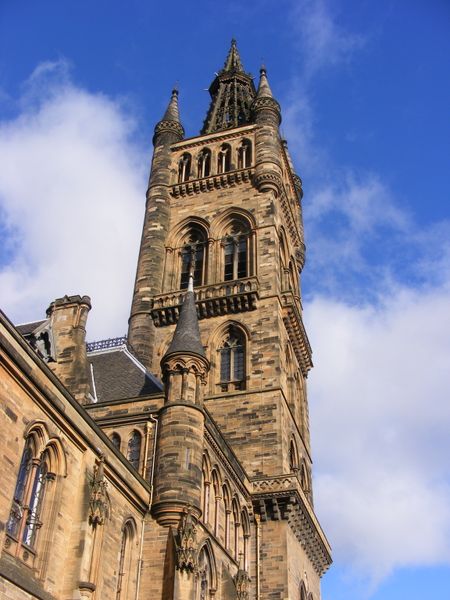 It really is magnificent, how wonderful to study in such splendid and inspiring surroundings. The university has been in existence since the 15th century, but these buildings were erected in the 19th century when the university moved from the ever-growing city centre to the leafy (and now trendy) West End of Glasgow.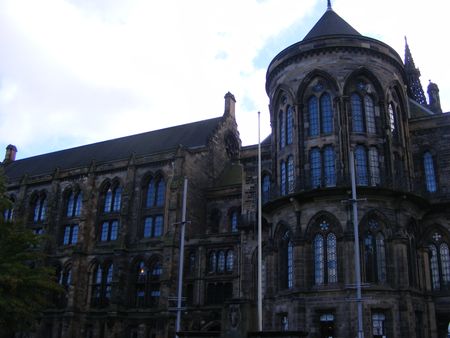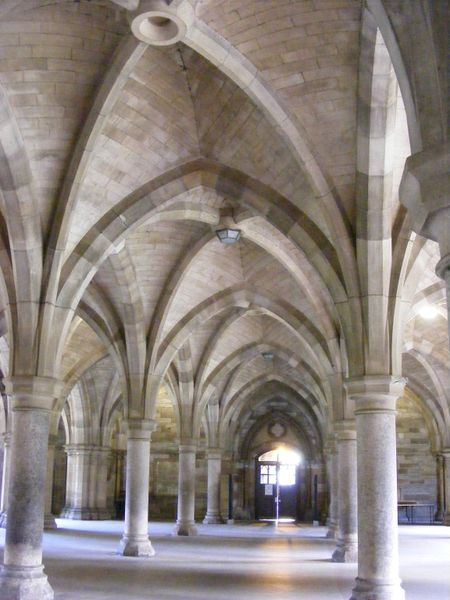 The views across from the uni to nearby Kelvingrove Museum are grand too; here it is seen through the trees of Kelvingrove Park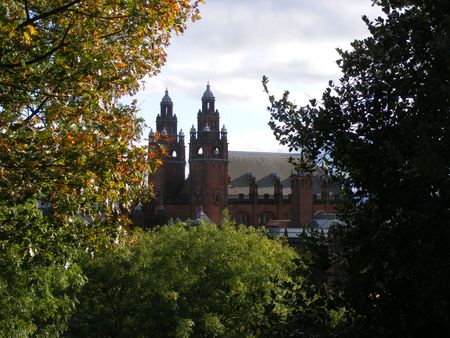 A lovely last day of September. Autumn colours with sunshine, let's hope it continues like this for a while longer!