1) Hmm, the first batch of mince pies; the house smells wonderful with the spice and fruit scenting the air. 
2) I meet my lovely friend M for coffee and chat; with all the hustle and bustle of getting shopping and presents bought, it's good to step back and make time to sit and catch up and wish each other a happy Christmas.
3) I made a crochet Christmas tree!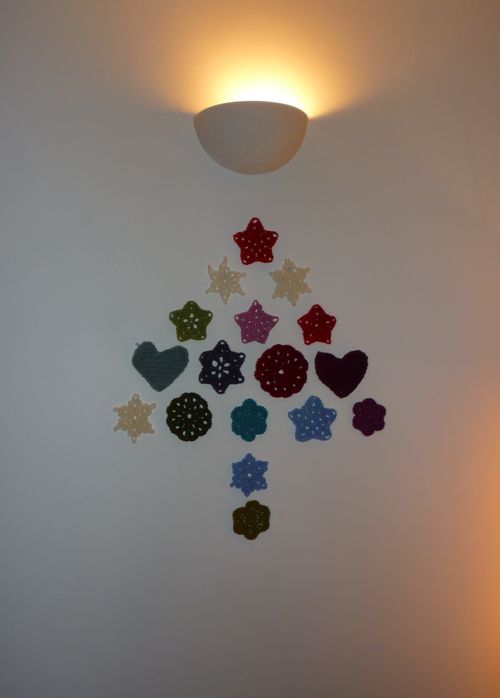 I've seen people do this kind of thing with all sorts of objects,Christmas cards and old polaroids to name a few; I used various crochet shapes I made for Christmas last year (stars, snowflakes, hearts and flowers) and fixed them on the wall in a tree shape.  I am quite taken with it, in fact next year I may do this on a grander scale!